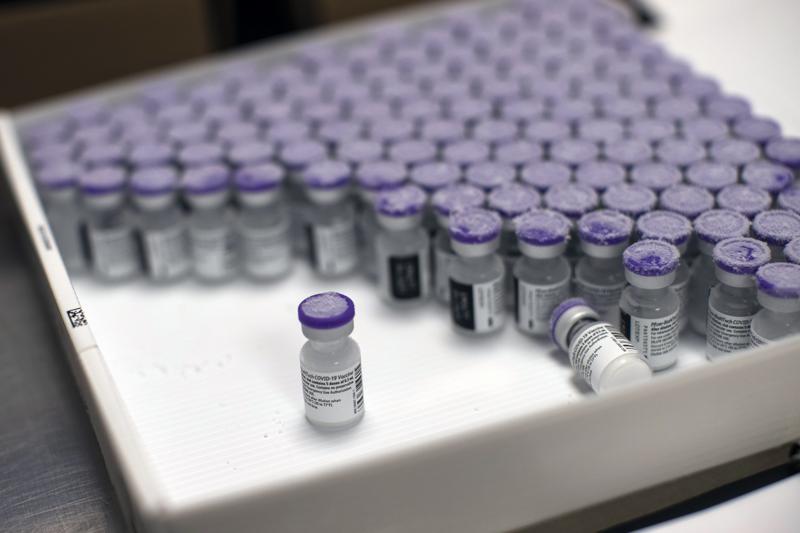 National security adviser Jake Sullivan, speaking on behalf of President Joe Biden says, Biden's aim is to show "that democracies are the countries that can best deliver solutions for people everywhere." The U.S. has faced and is facing increasing pressure to outline its global vaccine sharing plan.
The U.S. is set to buy 500 million more doses of the Pfizer COVID-19 vaccine to share through the global COVAX alliance for donation to 92 lower income countries and the African Union over the next year. Two hundred million doses — enough to fully protect 100 million people — would be shared this year, with the balance to be donated in the first half of 2022, the spokesperson said.
"We have to end COVID-19 not just at home — which we're doing — but everywhere," Biden said.
Overall, the White House has announced plans to share 80 million doses globally by the end of June, most through COVAX. A quarter will be kept in reserve for emergencies. The U. S. will also share with South Korea, Taiwan, and the Ukraine.
Global public health groups aimed to use the upcoming G-7 meetings in Cornwall, England, to pressure wealthy nations to do more in sharing vaccines with poorer nations.
Tom Hart, acting CEO at The ONE Campaign, a nonprofit that seeks to end poverty, says that the U.S. is setting the right example and is sending an "incredibly powerful message."
Globally, there have been more than 3.7 million confirmed deaths from COVID-19, and more than 174 million people have been confirmed infected.
— BCNN1