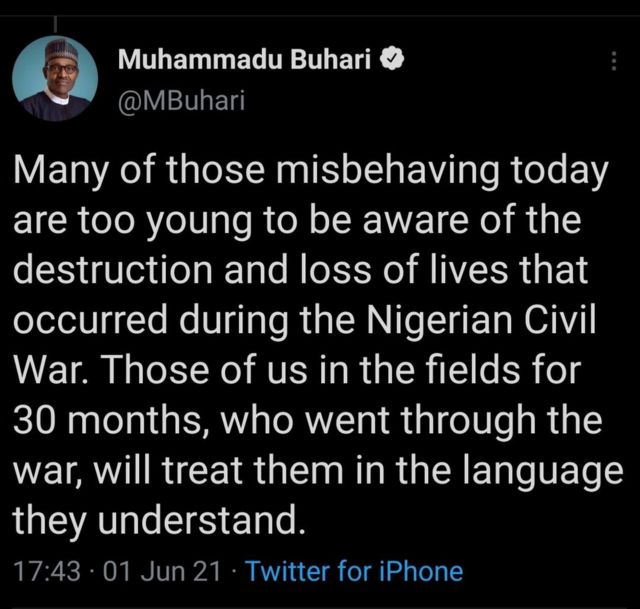 Twitter has removed a post by Nigerian President Muhammadu Buhari for violating its rules.
The tweet referred to the 1967-70 Nigerian Civil War and to treating "those misbehaving today" in "the language they will understand".
It follows a recent spate of attacks on offices, mainly in the south-east, blamed on regional secessionists.
Nigeria's information minister called Twitter's move unfair, labelling it "double standards".
The BBC's Joshua Ajayi in Lagos says this is the first time a tweet from the president has been deleted.
The tweet, posted on Tuesday, read: "Many of those misbehaving today are too young to be aware of the destruction and loss of lives that occurred during the Nigerian Civil War. Those of us in the fields for 30 months, who went through the war, will treat them in the language they understand."
A Twitter spokesperson said the post "was in violation of the Twitter Rules. The account owner will be required to delete the violative Tweet and spend 12 hours with their account in read-only mode". The statement gave no further details.
Click here to read more.
SOURCE: BBC News