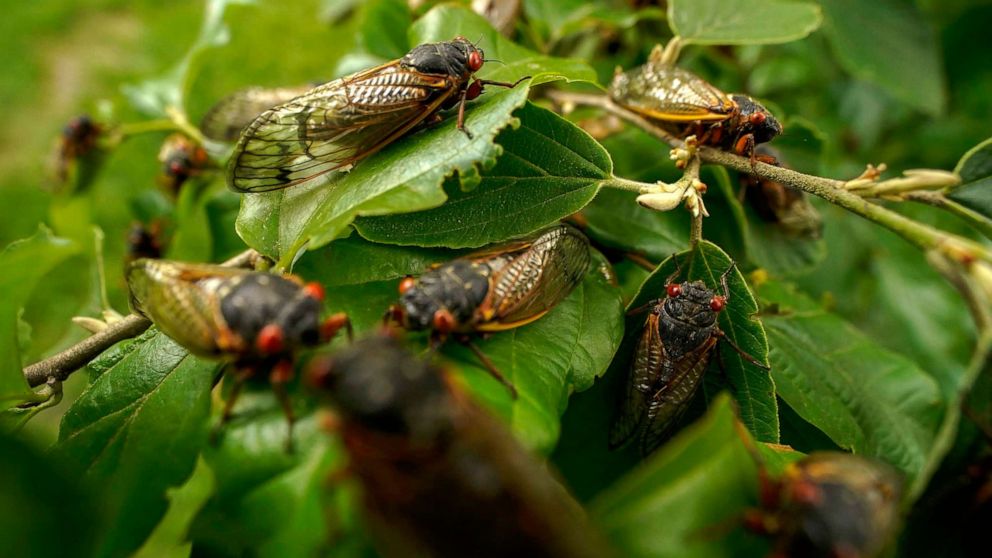 A White House press charter plane was "bugged" on Tuesday night, "rendering it unworkable" and delaying journalists headed to Europe to cover the president's first overseas trip, according to Delta Air Lines.
The Delta A330's Auxiliary Power Unit (APU) — one of multiple sources of electrical power to the aircraft cabin and other systems required to function properly for flight — was overwhelmed by cicadas, the airline said.
Delta had to dispatch a replacement aircraft and crew to Washington-Dulles International Airport in response to the "several" cicadas. The journalists traveling to cover President Joe Biden's trip were delayed for six hours.
"We apologize to our charter customers for this rarest of entomological delays," Delta said in a statement to ABC News.
Cicadas have invaded the Washington area in recent weeks. There are so many that the Doppler radar in Sterling, Virginia, could actually be picking them up.
Click here to read more.
SOURCE: ABC News, Mina Kaji and Amanda Maile