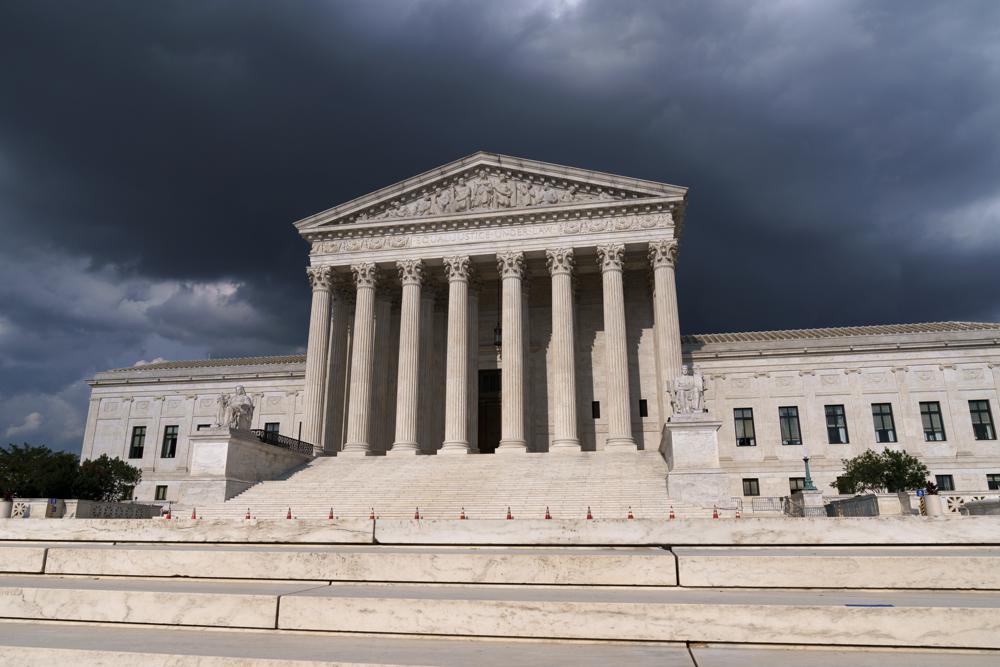 WASHINGTON (AP) — In the case of the cursing cheerleader, the Supreme Court notched a victory for the free speech rights of students Wednesday, siding with a high school student whose vulgar social media post got her kicked off the junior varsity squad.
The court voted 8-1 in favor of Brandi Levy, who was a 14-year-old freshman when she expressed her disappointment over not making the varsity cheerleading team with a string of curse words and a raised middle finger on Snapchat.
Levy, of Mahanoy City, Pennsylvania, was not at school when she made her post, but she was suspended from cheerleading activities for a year anyway. In an opinion by Justice Stephen Breyer, the high court ruled that the suspension violated Levy's First Amendment freedom of speech rights. Justice Clarence Thomas dissented, noting he would have upheld the suspension.
The justices did not foreclose schools from disciplining students for what they say off campus, though they did not spell out when schools could act. An earlier federal appeals court ruling in this case would have barred public schools from punishing off-campus speech.
Despite ruling in Levy's favor, Breyer wrote that "we do not believe the special characteristics that give schools additional license to regulate student speech always disappear when a school regulates speech that takes place off campus. The school's regulatory interests remain significant in some off-campus circumstances."
Click here to read more.
Source: Associated Press