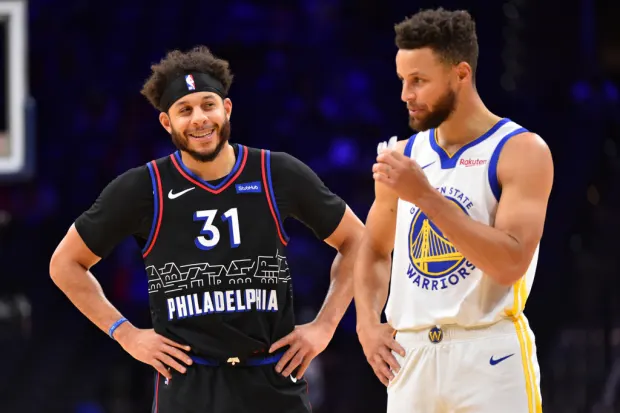 Stephen Curry's Golden State Warriors aren't part of the 2021 NBA playoffs, but that doesn't mean the point guard isn't paying attention to all the events happening around the league.
The veteran sharpshooter has some interests in the Eastern Conference and is rooting for one of their teams to win it all this season. A couple of months after admitting he was unaware that his brother's team ranked 1st in their conference, Curry is now high on the Philadelphia 76ers. Moreover, he is tipping them to win the championship this year, with Seth getting Finals MVP honors.
After watching two rounds of the playoffs, the 3x NBA champion predicted what teams are going to the Finals this year. According to Curry, it will be a duel between top-seeded squads.
Talking with Ann Killion of the San Francisco Chronicle (via Clutch Points), Curry said:
"I'm a pseudo-Sixer fan now," Stephen said, predicting a Philadelphia-Utah Finals, with Philadelphia winning and Seth Curry named Finals MVP.
Click here to read more.
SOURCE: Fadeaway World, Orlando Silva