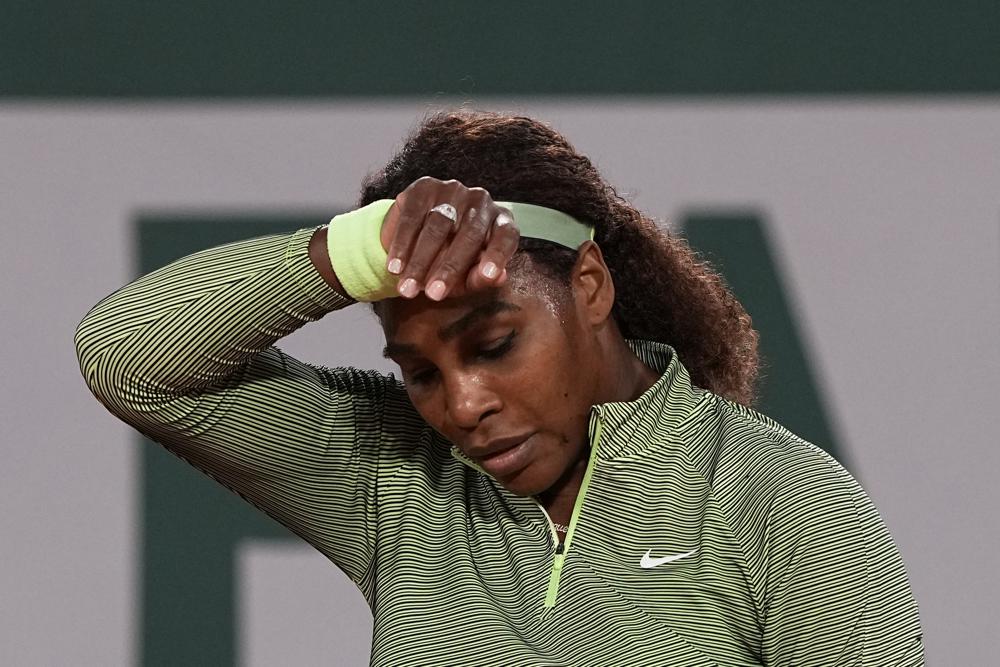 Naomi Osaka said she would not participate in the standard post-match news conferences during Roland Garros, citing her decision as a mental health matter because media questions can create self-doubt.
Serena Williams says she can identify with Osaka and the anxiety one feels when dealing with news conference scrutiny. She admits to having experienced it frequently after matches. But, Williams says, media scrutiny has "made me stronger."
In responding to Osaka's decision to withdraw and her admittance to struggling with long bouts of depression since winning a tumultuous final against Williams in the 2018 U.S. Open, Williams says, "I feel for Naomi. Not everyone is the same. I'm thick. Other people are thin. Everyone is different and everyone handles things differently. You just have to let her handle it the way she wants to and the best way she thinks she can. That's the only thing I can say: I think she is doing the best she can."
How does Williams handle the media spotlight? Williams says when the glare becomes too intense, it is important to reach out for support. Talk to people and get things off your chest. When you can't necessarily talk to family have someone you can talk to. You have to take the first step and let people know you need help.
– Ella Breedlove