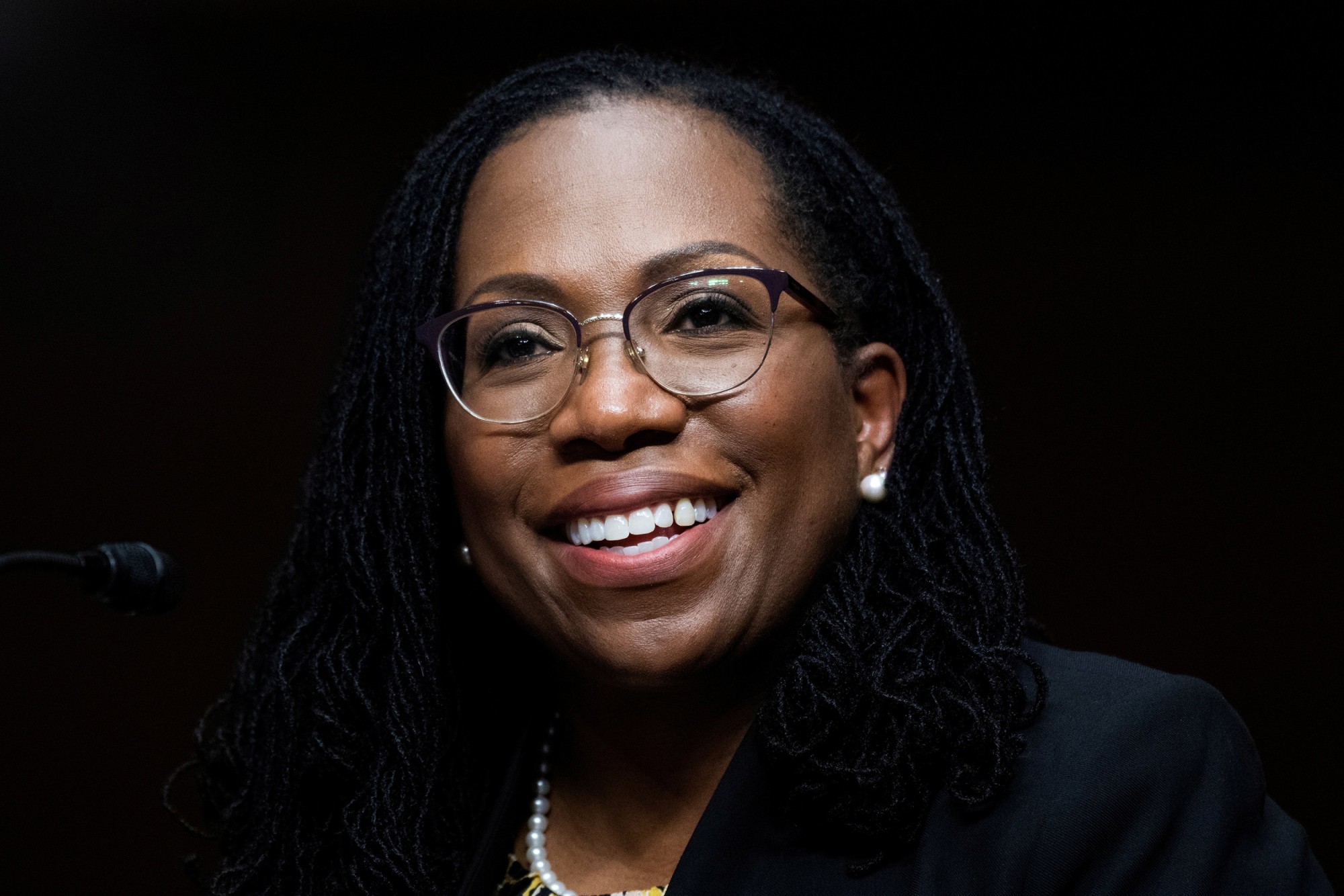 The Senate voted Monday evening to confirm Judge Ketanji Brown Jackson, President Joe Biden's pick to fill a vacancy on a powerful DC-based appellate court and one of the President's most closely watched judicial nominees.
The vote was 53-44. Republican Sens. Lindsey Graham of South Carolina, Susan Collins of Maine and Lisa Murkowski of Alaska voted with Democrats in favor of confirmation.
The vote elevates Jackson from the US District Court for the District of Columbia to the influential US Court of Appeals for the DC Circuit, which is seen as a breeding ground for Supreme Court justices.
She is widely viewed as a potential Supreme Court pick if there were to be a vacancy on the high court during Biden's time in office. Biden pledged during the campaign to name the first Black woman to the Supreme Court should a vacancy arise. Administration officials have stood by that pledge since Biden entered the White House, and Jackson has repeatedly come up as a leading candidate.
Her nomination cleared an initial procedural hurdle on Thursday to advance in the Senate with a vote of 52-46 and three Republican senators — Lindsey Graham of South Carolina, Susan Collins of Maine and Lisa Murkowski of Alaska — voting with Democrats.
Asked about his vote, Graham, who served as chair of the Judiciary Committee in the last session of Congress, told reporters, "I think she's qualified. I think I try to be somewhat consistent here. I think she's qualified for the job. She has a different philosophy than I do."
The Democratic-led Senate has started taking up Biden judicial nominees in an effort by Democrats to rebalance the courts after then-President Donald Trump and Senate Republicans moved aggressively to install conservative jurists to the federal bench, including three Supreme Court justices.
Click here to read more.
SOURCE: CNN, Clare Foran, Ariane de Vogue and Ted Barrett