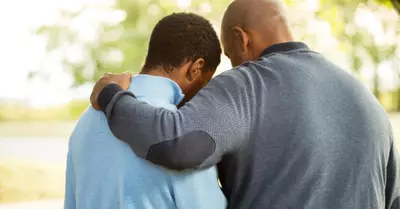 I have three children who have given me 15 grandchildren, who are currently all between the ages of two and 12. As the psalmist would say, "My quiver is full!" And while I do feel blessed to have such a full family, I'm not here to advocate for a house full of grandchildren for Father's Day. More than having lots of grandchildren, I care about having thriving children and grandchildren who love, trust, and follow Jesus. And that requires me to take up one of the highest callings—to be a faithful dad and granddad.
In parenting, like in all parts of life, it can be easy for dads to think that more is better. In work, we put in more hours to theoretically make more money and have more power. We're told to want a bigger house and to crave more stuff and grander experiences.
But our children and grandchildren need something completely other than what the 21st Century image of a father provides. To leave a legacy of love and faith and good fatherhood, it's important to keep our priorities straight.
Click here to read more.
Source: Christian Headlines