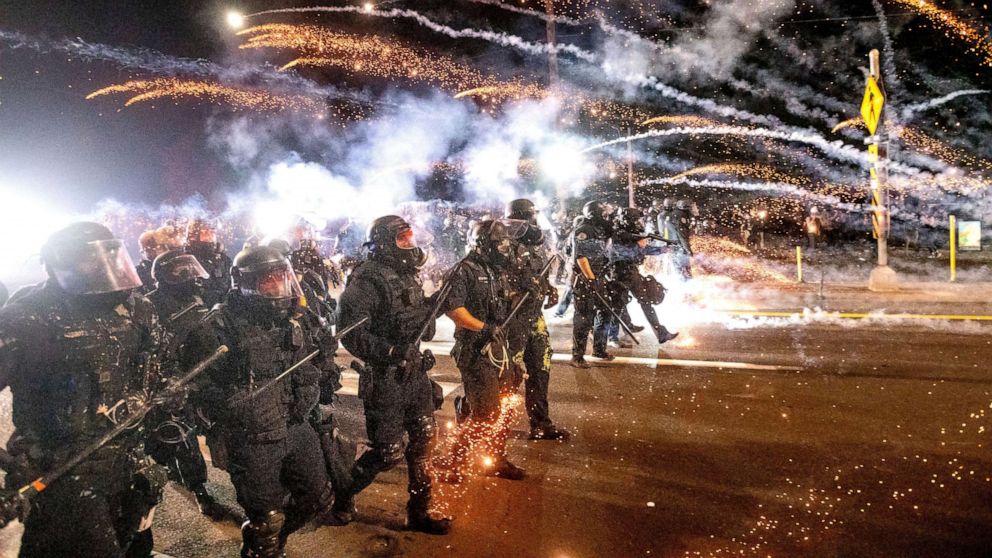 A grand jury indicted a Portland, Oregon, police officer on an assault charge for what prosecutors allege was an "excessive and unlawful use of force" during a protest last summer.
Portland Police Bureau Officer Corey Budworth was indicted Tuesday with one count of fourth-degree assault, a misdemeanor, stemming from the August 2020 incident, the Multnomah County District Attorney's Office said.
Budworth, who at the time was on the bureau's Rapid Response Team, which does crowd control, is accused of striking a woman in the head with a baton during the Aug. 18, 2020, demonstration outside the Multnomah Building. The indictment marks the first time a Portland police officer has faced prosecution for striking or firing at someone during a protest, according to the Oregonian.
"When that line is crossed, and a police officer's use of force is excessive and lacks a justification under the law, the integrity of our criminal justice system requires that we as prosecutors act as a mechanism for accountability," Multnomah County District Attorney Mike Schmidt said in a video statement announcing the indictment. "Public trust requires nothing less. And in this case, we allege that no legal justification existed for Officer Budworth's deployment of force, and that the deployment of force was legally excessive under the circumstances."
The Portland Police Bureau placed Budworth on administrative leave Tuesday, officials said.
Click here to read more.
SOURCE: ABC News, Meredith Deliso