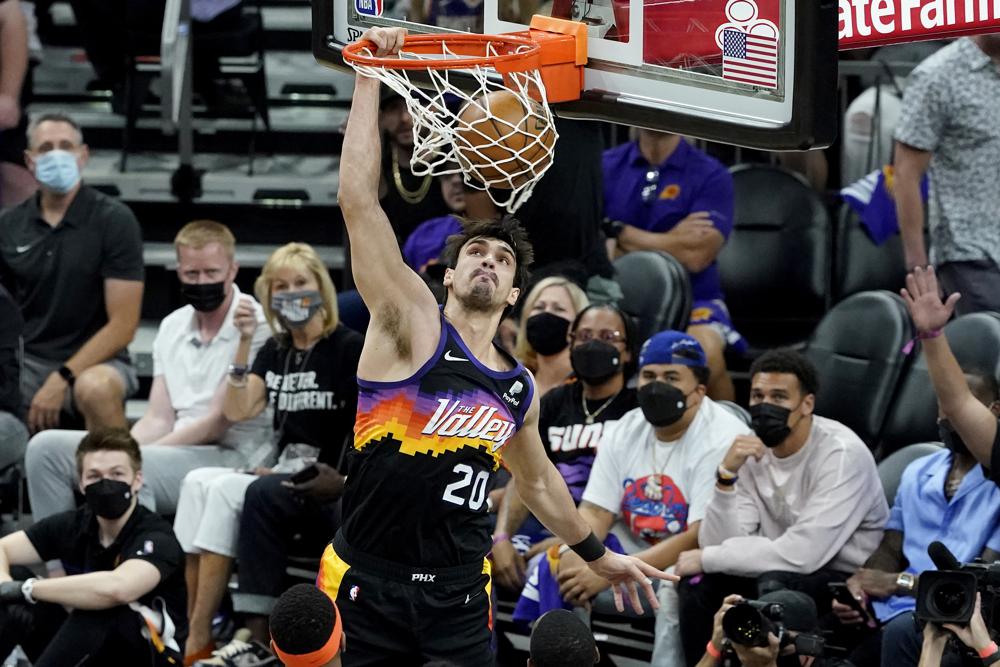 Phoenix Suns beat the Denver Nuggets 123-98 placing them in a 2-0 lead in the Western Conference semifinals.
Chris Paul contributed 17 points and 15 assists; Deandre Ayton contributed 16 points and 10 rebounds; Mikal Bridges added 16 points; Jae Crowder added a pair of 3-pointers.
The Nuggets were not consistent in their play. Nikola Jokic had 24 points and 13 rebounds for his team.
After a sloppy first half both teams struggled to generate offense.
— BCNN1