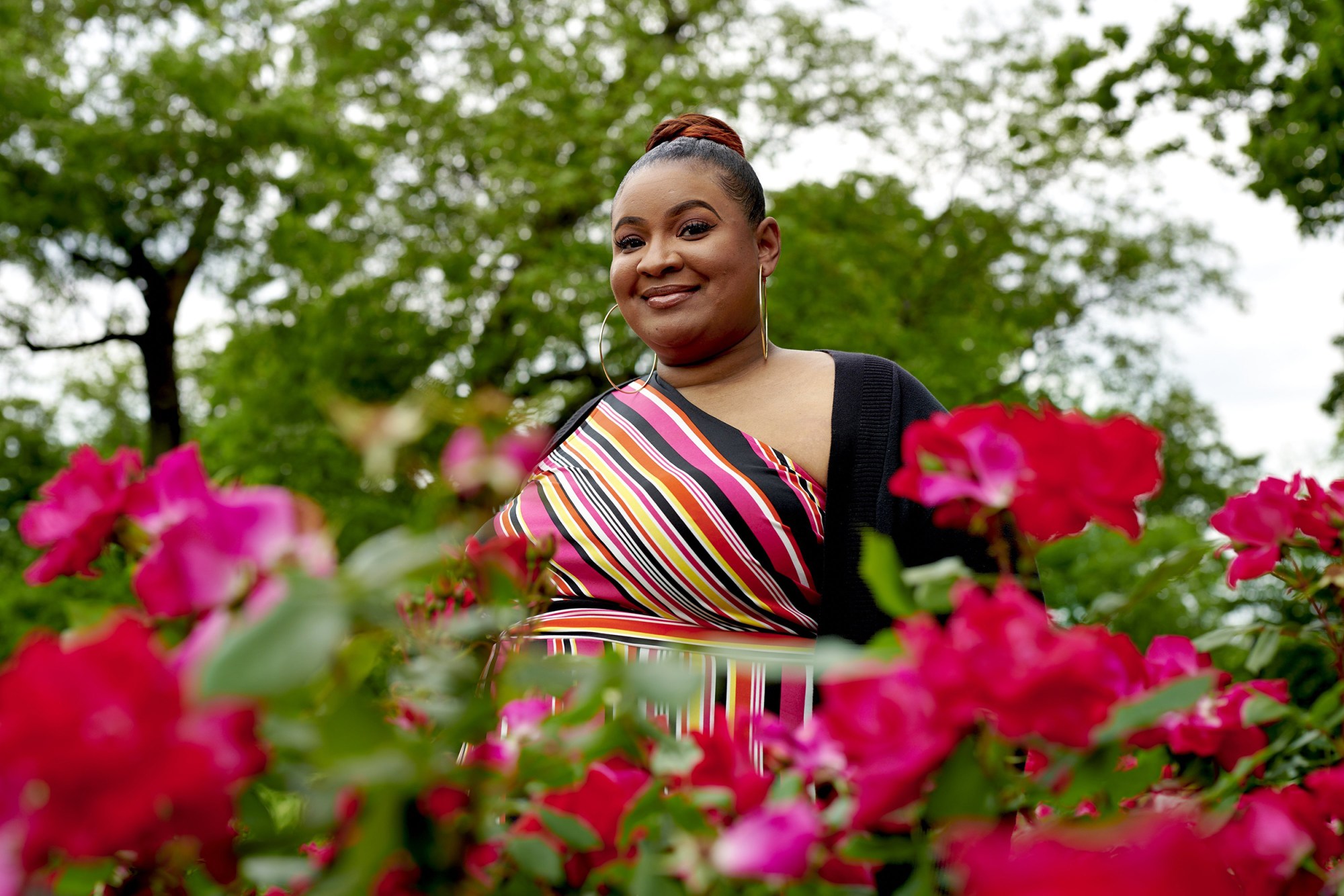 Simone Gordon doesn't have to worry about a byzantine legislative process to get Covid-19 relief to families she sees struggling. She has Facebook and Instagram.
Since March 2020, when the coronavirus pandemic took hold of the country, Gordon, a single mother from New Jersey, has turned the social media groups she once relied on for help herself into a multistate operation that targets needs large and small. She has marshaled hundreds of thousands of dollars in donations and dozens of volunteers to fill in the gaps of Covid-19 government assistance while granting "wish lists" for holidays and paying off tuition bills.
And for that, she earned the nickname she used for her new nonprofit: "the Black Fairy Godmother."
"From that point on, my life has been different," she said. "It means a lot, because a lot of families, especially in the Southern states, find it much harder getting assistance."
She added, "I'm teaching people how to survive."
Paying it forward
After she lost her job at a bank in 2017, Gordon scrambled to keep up with bills and find food, clothes and other resources for her newborn son, who was later diagnosed with nonverbal autism.
Gordon tried applying for government benefits, such as food stamps and housing assistance, but, she said, she felt like she was standing on a precipice that was cracking beneath her.
"I went out to different nonprofits and social services agencies to get him the help that he needed, and I just kept getting caught up in a jam," she said. "People said: 'Well, go to this website. It's right there. You can just apply.' It's not that easy. It takes days, it takes a week, and by that time a person wants to give up."
So she did what millions of others have done over the years seeking kinship and emergency aid — she turned to social media.
She found an established private group on Facebook for low-income mothers, which helped her get supplies for her son. She realized that there were more women like her who sometimes needed an extra hand to make ends meet. She began making Facebook groups aimed at creating a network largely of women of color, including those who are, like her, the primary caregivers for disabled loved ones.
Click here to read more.
SOURCE: NBC News, Dartunorro Clark