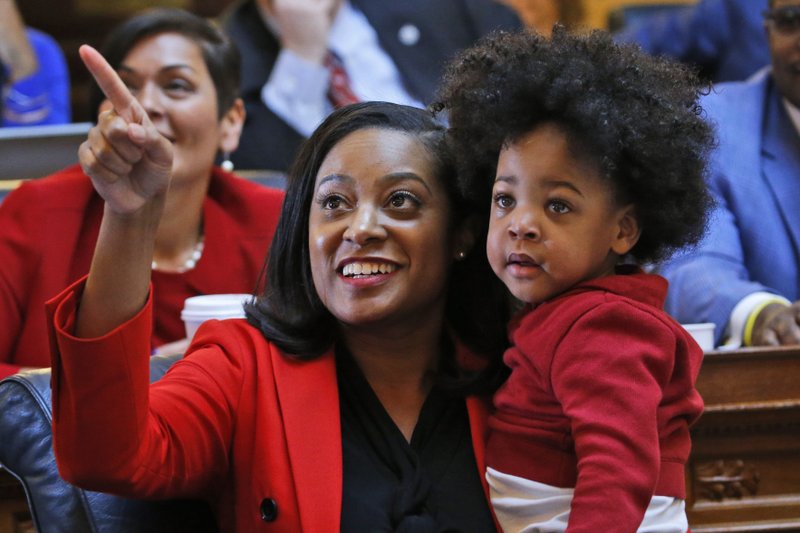 Virginia candidates, Jennifer McClellan and Jennifer Carroll Foy, say Black women are right for the moment. Both McClellan and Carrol Foy are examples of the rising political power of black women.
"There weren't a lot of role models…examples of Black women" in power, said McClellan in an interview as she recalled her parents' recounting life as Black Southerners enduring segregation and the trauma and triumph of the civil rights movement.
Now, she's a 48-year-old state senator running for governor herself: "We're in a very different Virginia."
McClellan and Carroll Foy join the group of rising black women holding public offices, women such as current vice-president Kamala Harris, mayors in Atlanta, Chicago, and San Francisco. Black women are running for various offices: Two from North Carolina are running for U.S. Senate: former state Supreme Court Chief Justice Cheri Beasley and former legislator Erica Smith; U.S. Rep. Val Demings is running for Republican Sen. Marco Rubio's seat in Florida; Stacey Abrams is expected to make a second run for Georgia governorship in 2022.
"We are normalizing Black women's leadership (and) seeing Black women on every ballot so that it's second nature for voters," said Glynda Carr, co-founder of Higher Heights for America, which backs Black female candidates. She goes on to say that the next step is for Black women to match their voting power to their representation.
Congress began this year with a record 25 Black women out of 435 House members. Black women are mayors in seven of the 100 most populous U.S. cities. The number of Black women in state legislatures has nearly doubled in two decades, to more than 4%. Strong campaigns from Black women early in the midterm cycle stand out when compared to previous years.
And the opposition is still strongly there as cited and commented on by Karen Finney, a prominent Democratic consultant in reference to Stacy Abram's first bid for Georgia governorship in 1017 where white power brokers in the state party recruited one of her fellow state lawmakers, a white woman, to run against her.
"They should have been ashamed," said Finney.
Heading into 2022, Georgia Democrats are uniformly ceding the top of the ticket to Abrams. Abrams has remained silent but is expected to run.
Finney in her research has noted that white women are becoming more open to backing Black women. She has noted that Black female candidates can leverage public frustration with dysfunction and that voters "see women as collaborative leaders, and women of color are not seen as part of what's already broken" even if they've held office already, because they are "natural outsider."
Senate President Pro Tem Louise Lucas has stated that he is "excited about all of the Black and brown women running for offices all over this nation," further adding "This is no slight to any of my sisters."
Steve Schale, a white strategist who helped President Barack Obama win Florida twice, said "This is the next step post-Obama. They [black women] can rebuild that coalition as well as anyone."
– Ella Breedlove