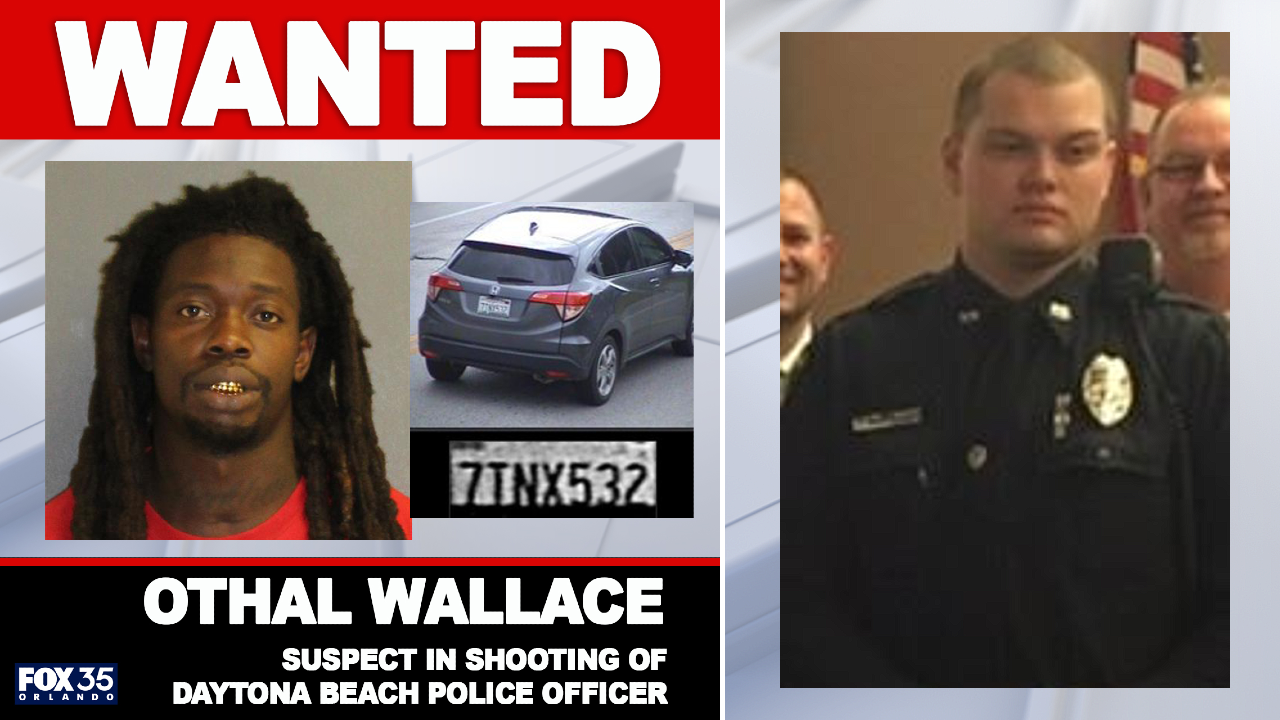 A police officer was recovering Thursday morning after being shot in the head the night before. A manhunt was underway for the suspected gunman, according to the Daytona Beach Police Department.
The Volusia County Sheriff's Office identified the suspect as Othal Wallace, 29. The manhunt for the suspect continued Thursday. Here's what we know. Check back for updates.
What happened?
The Daytona Beach officer, identified Thursday as Officer Jayson Raynor, radioed that he was on Kingston Avenue investigating a suspicious incident, according to a tweet from the Daytona Beach Police Department. Several minutes passed and the officer stopped responding to other officers calling him on the radio. When officers arrived they found him lying on the ground suffering from a gunshot wound, the tweet said.
He was rushed to Halifax Health Medical Center where he was in critical condition.
On Thursday morning, Daytona Beach issued a press release stating the injured officer was out of surgery and beginning his recovery.
Daytona Beach Police Chief Jakari Young said during a press conference that the officer was conducting a proactive patrol behind 133 Kingston Ave.
"Upon arrival he contacted a coward that was sitting inside a 2016 Honda vehicle with a California tag on it and as he was escorting him out of the car at some point the suspect turns and shoots my officer one time in the head," Young said. "The officer is currently at Halifax Hospital in grave condition."
Click here to read more.
SOURCE: USA Today; The Daytona Beach News-Journal, Mary Helen Moore and Jennifer Sangalang