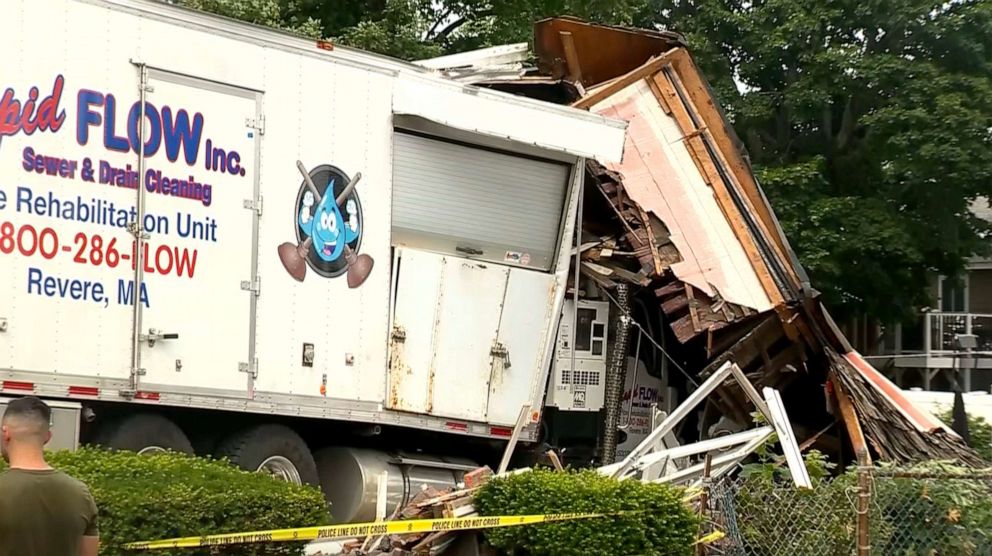 A man allegedly rammed a stolen truck into a house before fatally shooting a retired Black Massachusetts state trooper and a Black Air Force veteran Saturday, according to police. Authorities said they are investigating the incident as a hate crime.
The suspect was later killed by police when they tried to apprehend him, investigators said.
David L. Green, a 36-year veteran of the force, and Ramona Cooper, 60, lived in Winthrop, Massachusetts, where Saturday afternoon's incident took place, police said.
Around 2:45 p.m., the suspect, identified by police Sunday as 28-year-old Nathan Allen, allegedly drove a stolen box truck into a home, but there was no one at the house at the time, police said.
Winthrop Police Chief Terence Delehanty told reporters when officers arrived at the scene, they found one victim shot half a block away.
The second victim "engaged with the suspect" in an alleyway not too far from the crash and was shot, Delehanty said.
Cooper was shot three times in the back and Green was shot four times in the head and three times in the torso, Suffolk County District Attorney Rachael Rollins said in a press briefing Sunday.
Click here to read more.
SOURCE: ABC News, Ivan Pereira and Will McDuffie