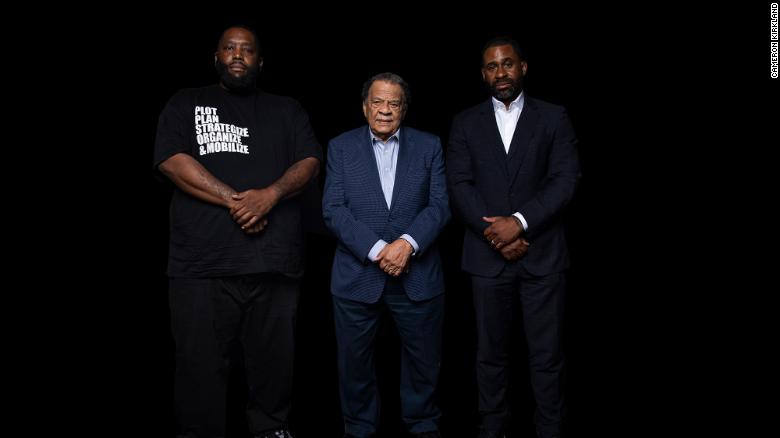 The grand opening for rapper and activist Michael "Killer Mike" Render's Greenwood banking platform has been postponed a second time, the company confirmed on Wednesday.
In March, Greenwood co-founder Ryan Glover told CNN Business that the Black and Latinx-owned digital banking company's planned early 2021 launch date was pushed back to July due to unanticipated high demand after its website was unveiled in October. Greenwood's leaders say ensuring the digital platform can handle the influx of anticipated customers is also the cause for the latest delay.
Greenwood Chief Marketing Officer David Tapscott said the fintech company's leaders now anticipate everyone on its waiting list will be able to open accounts before the end of this year, and the platform will be available to the general public in early 2022.
The company's leaders stopped purchasing ads asking users to sign up for its waitlist earlier this year, shifting their focus to rolling out services to those who already signed up to open accounts.
"Adding [more] people onto a waitlist just delays how long it'll take us to get through it," Tapscott told CNN Business on Wednesday. "Our first commitment is to deliver the best product possible to the marketplace and we're not going to rush that. We believe our customers have enough confidence in what we're doing that they will stay with us on that journey."
Glover came up with the idea for Greenwood in 2018. The company's leaders said in March that Glover couldn't have anticipated the overwhelming demand Greenwood would receive following the 2020 murder of George Floyd and the nationwide Black financial empowerment movement that erupted in its wake.
That movement motivated more than 500,000 people to sign up to open a Greenwood account before the company officially opened for business, according to Tapscott.
Click here to read more.
SOURCE: CNN, Chauncey Alcorn