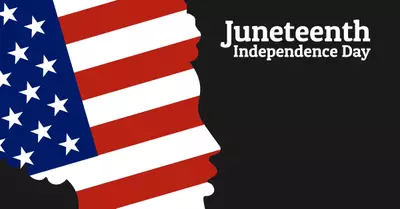 Since I wasn't even alive in 1968, I'll defer to Boomers and historians to tell us whether the country was more divided back then or today. In my lifetime, however, I can confidently say that the racial, political, economic, and ideological polarization has never been worse, nor has the violence and outrage been as extreme.
No matter the issue, from public policy to personal morality to global health, people seem to immediately run to their ideological and political corners — no discussion, little charity, less concern about the requirements of a common life together, but a lot of yelling. It's difficult to imagine a people less able to accomplish a life together than us, with no shared vision and no shared memory.
Tomorrow, however, offers us an opportunity to come out of our ideological and political corners and agree to commemorate a significant day in American history. Every American, regardless of politics or background, should reflect on a day marked in many African American communities for over 150 years.
Click here to read more.
Source: Christian Headlines