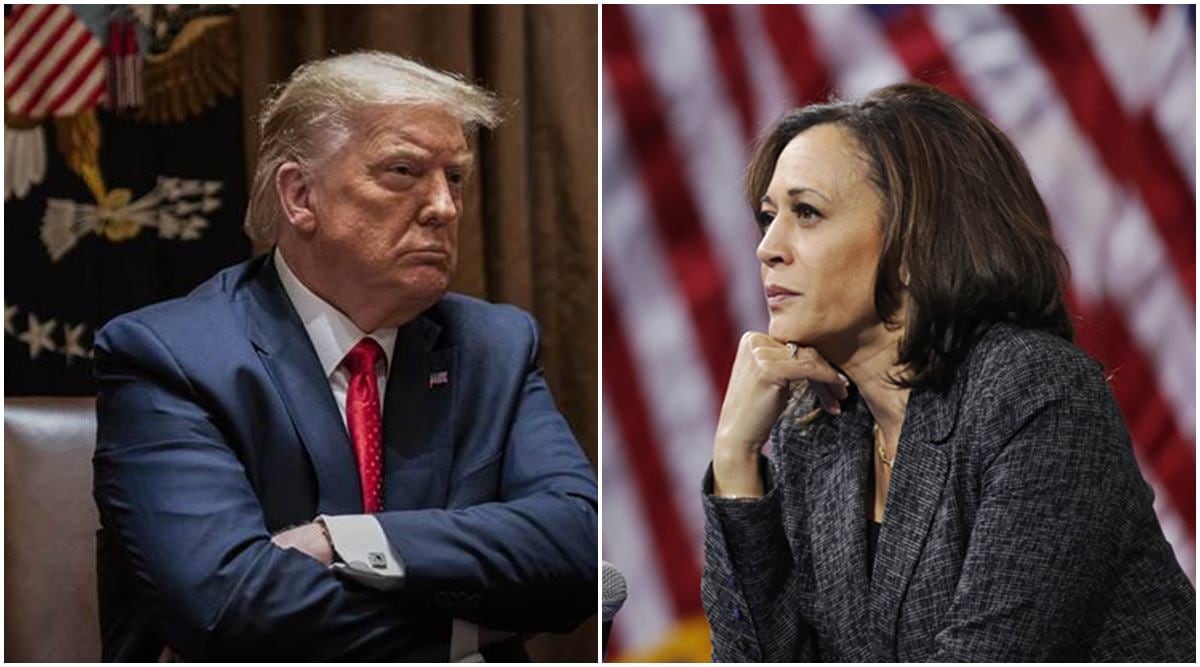 Donald Trump said that Vice President Kamala Harris would not have finally scheduled a trip to the U.S.-Mexico border on Friday unless he announced his own trip there next week.
'After months of ignoring the crisis at the Southern Border, it is great that we got Kamala Harris to finally go and see the tremendous destruction and death that they've created—a direct result of Biden ending my very tough but fair Border policies,' Trump celebrated in a statement from his Save America political action committee email on Wednesday.
'Harris and Biden were given the strongest Border in American history. And now, it is by far the worst in American history,' he continued. 'If Governor Abbott and I weren't going there next week, she would have never gone!'
Harris announced Wednesday that she will head to the border after 90 days of criticism from Republicans and Democrats over her handling of the crisis, a bungled trip to the Northern Triangle and five straight months of increases in migrant crossings.
The White House announcement came eight days after Trump announced he accepted Texas Governor Greg Abbott's invitation to survey the southern border the Lone Star State shares with Mexico – and where the majority of encounters occur.
Click here to read more.
Source: Daily Mail