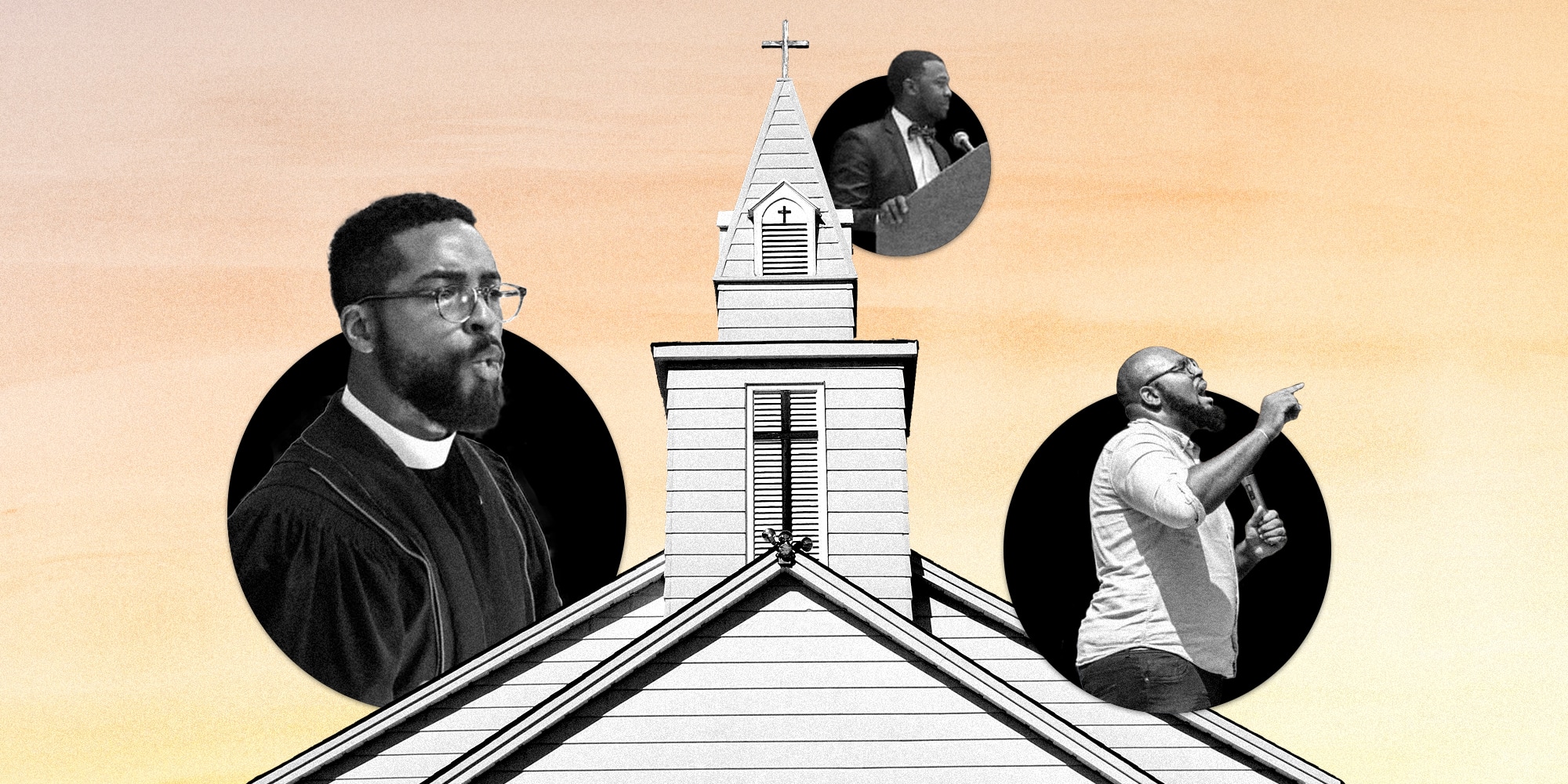 Empowerment Church in Southfield, Michigan, has a robust 1,000-member, mostly Black congregation. The Rev. Carlyle F. Stewart IV, 26, an associate pastor focused on youth and community outreach, however, says he sees the writing on the wall: His Black peers are abandoning traditional faith communities because they're not finding solace in churches or meaning in religion in the same way their parents and grandparents have.
Would-be churchgoers, Stewart said, see hostility toward the LGBTQ community and the reinforcement of patriarchal gender norms, among other antiquated ideals, in direct contention with the promotion of a just God of love and fairness. He said Black millennials and Gen Zers have decided not to tolerate that as they're asking "the hard questions that were forbidden back in the day."
"The church has been pushing these theologies to where our generation was born into a situation where we look back and we realize the hypocrisy and the errors of the past," he said.
While churches have been a bedrock of Black American life for generations, especially through their roles in racial justice movements and community building, a significant portion of Gen Z and millennial Black Americans don't attend church, according to the Pew Research Center. In fact, 28 percent of Black Gen Zers and 33 percent of Black millennials are religiously unaffiliated, compared to 11 percent of baby boomers, who are ages 57 to 75, the report said. As a result, younger generations are less likely to rely on prayer, less likely to have grown up in Black churches and less likely to say religion is an important part of their lives, the report said.
So what are young Black pastors doing to engage with young people and perhaps lead them back to the church?
Why young Black adults are abandoning churches, Christianity and religion altogether
Jeanne Ernest was raised in the Baptist church but was never particularly religious, and she attended church only a couple of times a year. Now, at 22, she's one in a growing group of "nones," young adults who are religiously unaffiliated.
Ernest, a paralegal in New York, said she would rather avoid the trappings of traditional churches and outdated theology for a more personal relationship with a higher power.
Her approach to faith "is questioning the concept of God in general and exploring what that means and trying to detach that from a white, patriarchal figure," she said. "'God' just sort of feels like the wrong word for whatever that force is for me at this moment."
Justin Lester, senior pastor at Congdon Street Baptist Church in Providence, Rhode Island, said more young adults are exploring other ways to engage with religious practices beyond the pews. He said they may be gathering at home for Bible studies, using apps such as YouVersion or streaming worship services as their schedules allow. Other options include following Christian artists like Poets in Autumn or listening to Bible-teaching podcasts, such as the Jude 3 Project.
Stewart also pointed out that many young Black adults rejecting Christianity are also rejecting ties to a religion in which white Christians and churches used the Bible to justify slavery and racial segregation.
Click here to read more.
SOURCE: NBC News, Randi Richardson