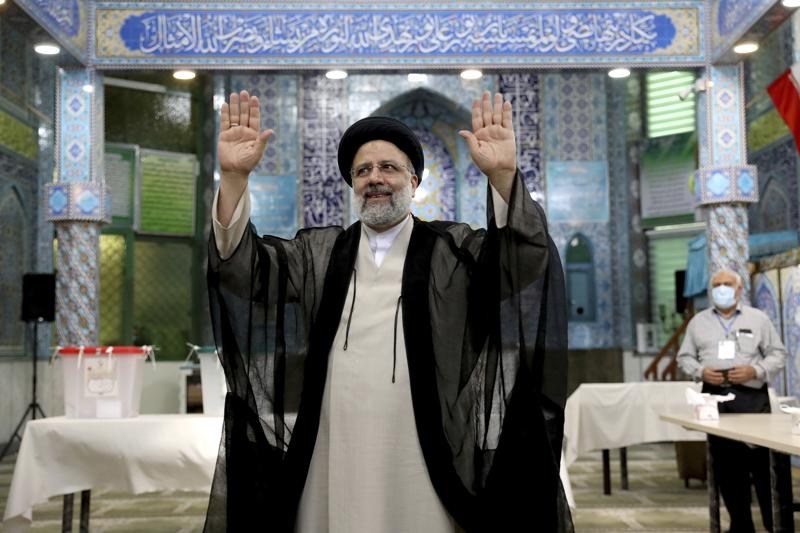 After many Iranians skipped voting in Friday's presidential election, seeing it as rigged in favor of an ultraconservative contender, that candidate — the hard-line judiciary chief, Ebrahim Raisi — won Iran's presidency on Saturday, paving the way for the country's leadership to cement the conservative legacy of the supreme leader, Ayatollah Ali Khamenei.
Mr. Raisi, 60, a cleric favored by Ayatollah Khamenei, has been seen as the supreme leader's possible successor. With his election, the ayatollah will finally have a president all but guaranteed not to challenge him, leaving the urban middle classes who have consistently supported social reforms and engagement with the outside world with no voice at the top.
Mr. Raisi has a record of grave human rights abuses, including accusations of playing a role in the mass execution of political opponents in 1988, and is currently under United States sanctions.
Yet his background appears unlikely to hinder the renewed negotiations between the United States and Iran over restoring a 2015 agreement to limit Iran's nuclear and ballistic missile programs in exchange for lifting American economic sanctions. Mr. Raisi has said he will remain committed to the deal and do all he can to remove the sanctions.
"With the people trusting me, there is great responsibility on my shoulders, and I will try my very best, with the help of God and the Prophet and his descendants," Mr. Raisi said at a news conference on Saturday. "I hope I can fulfill the heavy burden of duty on my shoulders."
The Interior Ministry said on Saturday that Mr. Raisi had won with nearly 18 million of 28.9 million ballots cast in the voting a day earlier. Turnout was 48.8 percent — a significant decline from the last presidential election, in 2017, when the country's moderate- and liberal-leaning voters powered the re-election of President Hassan Rouhani, a centrist pragmatist whose administration negotiated the first nuclear deal with the United States.
Many of those same voters sat out this election, saying that the campaign had been engineered to put Mr. Raisi in office or that voting would make little difference no matter the winner, moderate or conservative. He had been expected to win handily despite late attempts by the more moderate reformist camp to consolidate support behind their main candidate — Abdolnaser Hemmati, a former central bank governor.
Click here to read more.
SOURCE: The New York Times, Vivian Yee