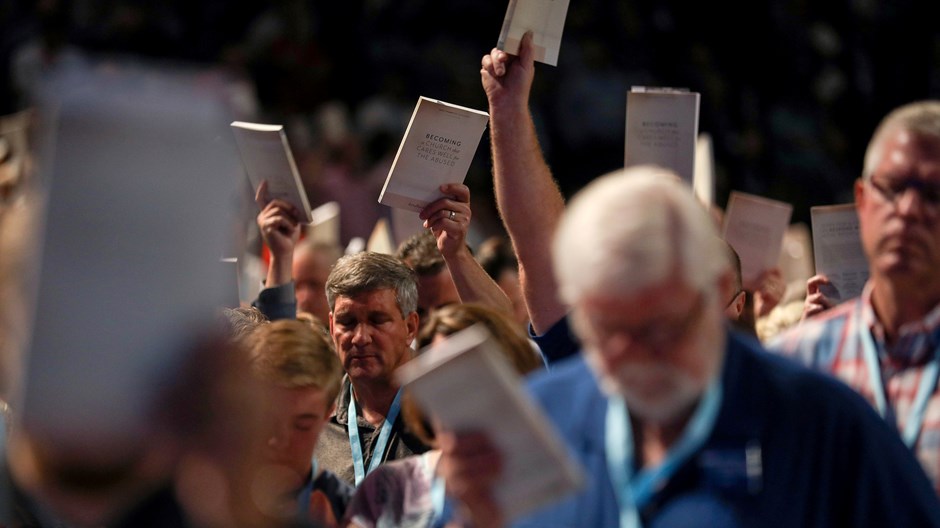 Hannah Anderson is the author of Made for More, All That's Good, and Humble Roots: How Humility Grounds and Nourishes Your Soul.
---
I come from a long line of freedom-loving religious nonconformists. I can trace my lineage back to Swiss Anabaptists who fled Europe for Pennsylvania in the late 1600s, and I grew up in an unaffiliated congregation in the same commonwealth 300 years later—working and worshiping under the certain belief that God had endowed me with "certain inalienable rights." I've also spent my adult life ministering in churches descended from English Baptists (whose exact relationship to continental Anabaptist groups is best left to historians).
Today, I live in Virginia, where Thomas Jefferson drafted the 1777 Virginia Statute for Religious Freedom that eventually gave us the religious liberty clause of the First Amendment—a proposal spurred in part by Virginia's state-sanctioned persecution of Baptists.
Despite this pedigree, I find myself perplexed by my fellow Baptists, who seem to think that our soul liberty—the belief that the individual is directly responsible to God in all matters of faith and conscience—stands opposed to our communal responsibilities. During the pandemic, for example, tension between individual rights and the common good emerged as religious liberty issues. When civil authorities placed limits on large gatherings, including church worship services, Baptistic pastors like John MacArthur cited soul liberty and local church autonomy as their reasons for opposing such measures.
But another, more pressing question about independence confronts the messengers of the Southern Baptist Convention this week as they gather for the annual meeting in Nashville. In early 2019, Houston Chronicle special investigation detailed detailed how sexual predators used the autonomy of SBC-affiliated churches to prey on members, moving from church to church to escape accountability. At the time, SBC leaders like Russell Moore and then SBC president J. D. Greear called for structural changes, including the formation of a database of known predators.
Others, like former SBC Executive Committee vice president and general counsel Augie Boto, opposed such measures, suggesting that the autonomous nature of Baptist churches would itself make such changes impossible. And in recently released audio from an October 2019 debriefing of the Caring Well Conference, Ronnie Floyd, president and CEO of the SBC Executive Committee, objected to the public discussion of a mishandled abuse case, suggesting that it would disturb "the base."