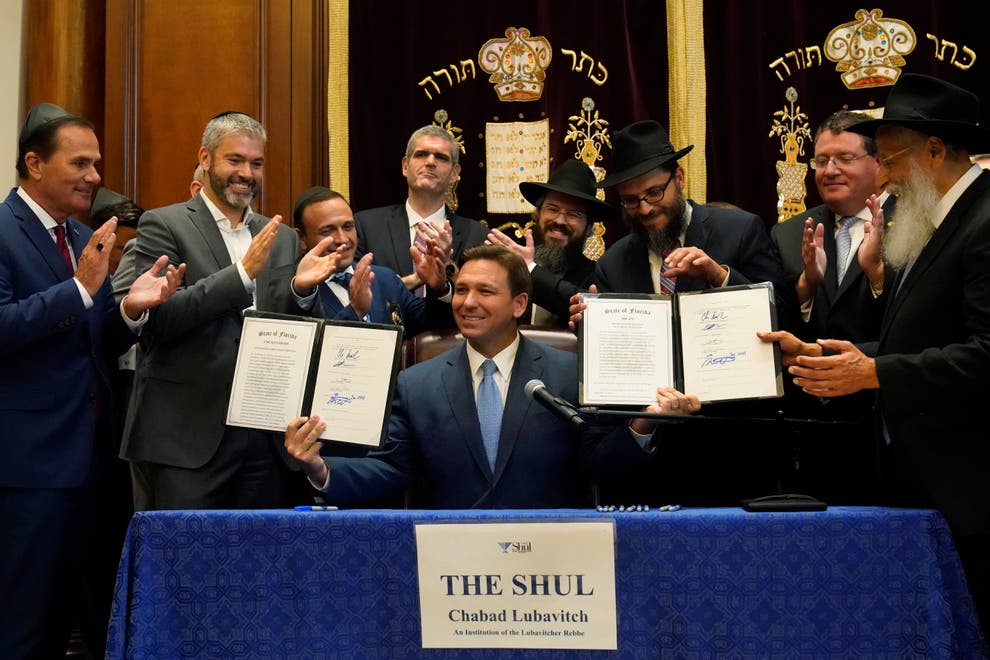 Florida Gov. Ron DeSantis has declared, "You can't be successful without God," and in light of that statement, signed a bill that requires public schools to start each school day with a moment of silence and reflection.
The bill, HB 529, requires first-period teachers to start their classes with one minute (but no more than two minutes) of silence, "during which students may not interfere with other students' participation."
Prayer is not included in the new law nor are teachers allowed to give suggestions on how the students use the time, but the bill does encourage teachers to stress the importance of parents discussing with their children the best use of the time.
"In today's hectic society, too few persons are able to experience even a moment of quiet reflection before plunging headlong into the activities of daily life," the new law states. "Young persons are particularly affected by the absence of an opportunity for a moment of quiet reflection. The Legislature finds that our youth, and society as a whole, would be well served if students in the public schools were afforded a moment of silence at the beginning of each school day."
Click here to read more.
SOURCE: Charisma News