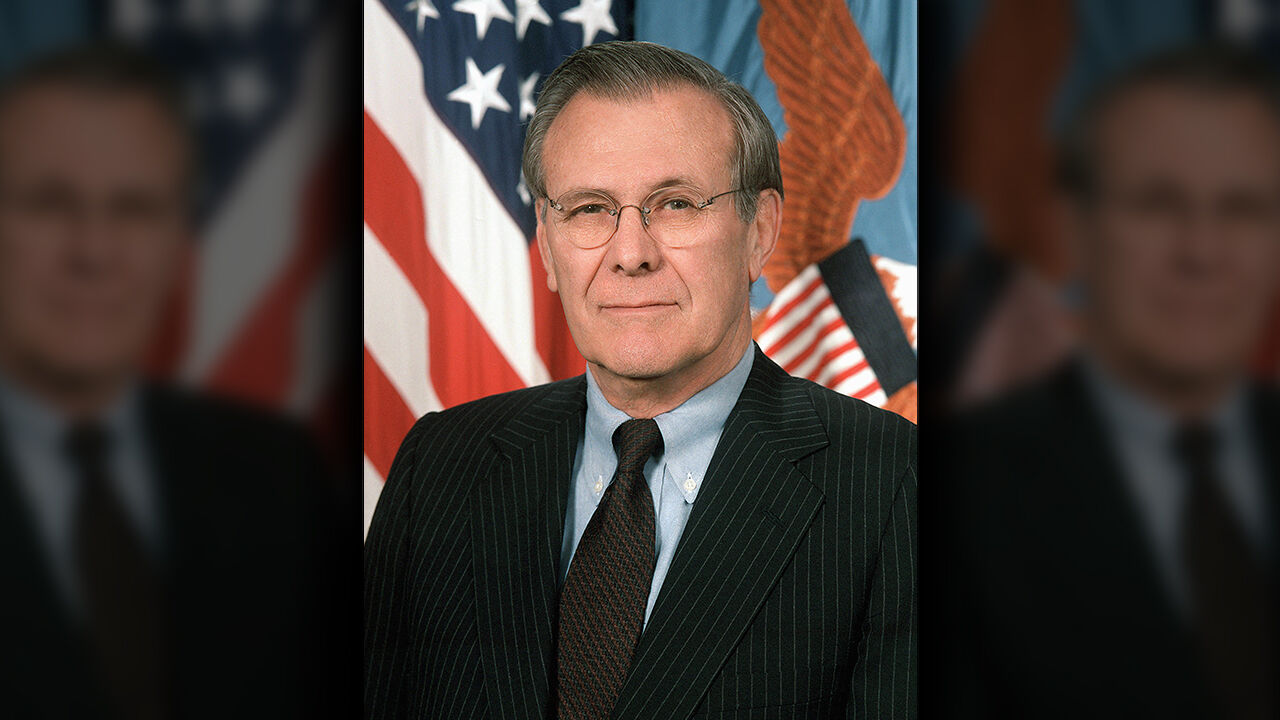 Former Defense Secretary Donald Rumsfeld, who served two presidents and helped plan the long-running second Iraq War before stepping down under pressure, has died at the age of 88.
Rumsfeld served as Defense Secretary under Gerald Ford and George W. Bush and was central to the plans involving the invasion into Iraq and Afghanistan.
He died in Taos, New Mexico, according to his family.
The Princeton-educated Rumsfeld drew global attention for his televised briefings during the Iraq War, as when he spoke about weapons of mass destruction in 2002.
'As we know, there are known knowns; there are things we know we know. We also know there are known unknowns,' he pontificated.
Before the 2016 election, he told DailyMail.com he intended to vote for Donald Trump, even as many members of the defense and political establishment broke away from the real estate mogul and reality TV star.
Rumsfeld said it was 'not a close call.'
But days before the Capitol riot, he joined other living Defense Secretaries in signing an op-ed in the Washington Post warning against involving the military in an election dispute.
Click here to read.
SOURCE: Daily Mail – Geoff Earle