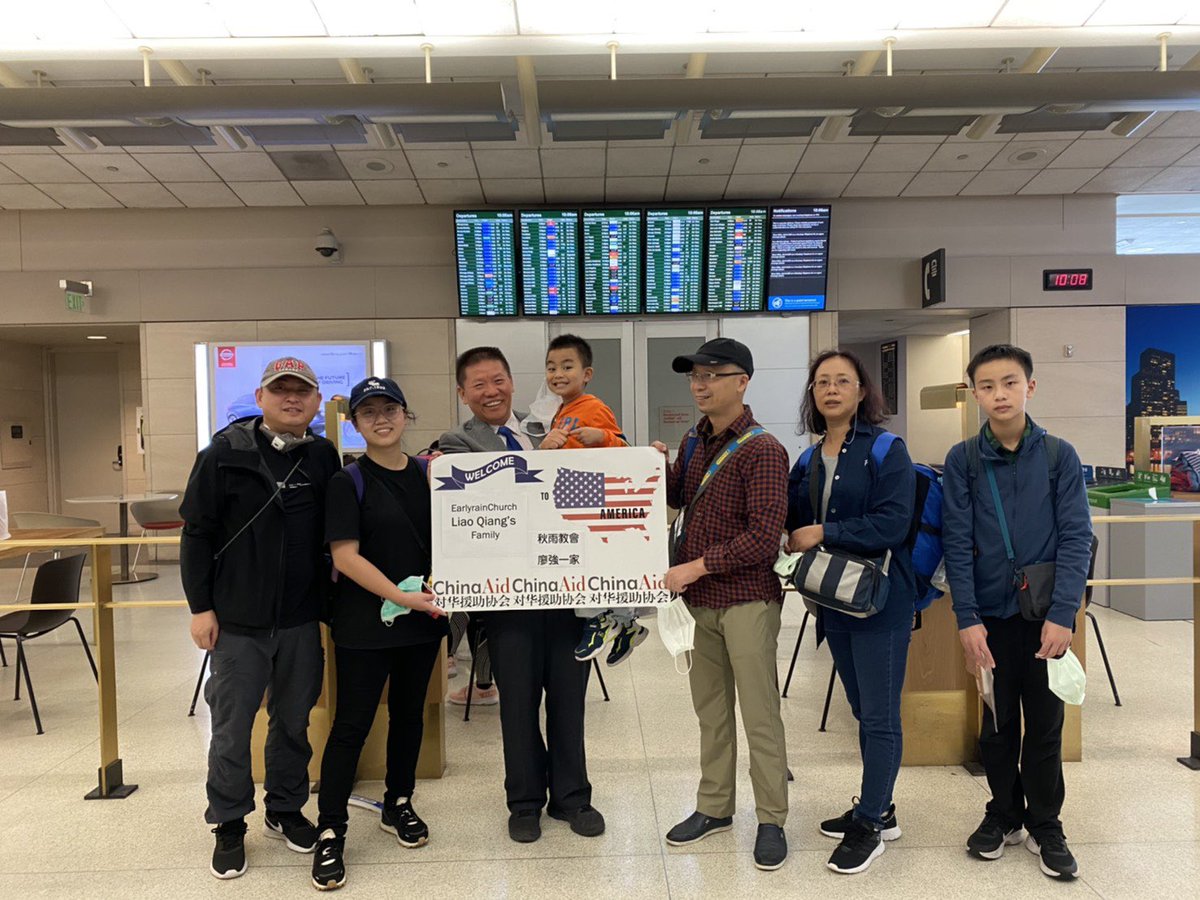 Liao Qiang, a church member of the Early Rain Covenant Church in Chengdu, and his family fled to Taiwan from China in July 2019 after repeated interrogation and harassment by the police. Today, the family of six arrived safely in the United States where they will apply for asylum.
According to ChinaAid, on December 9, 2018, Early Rain Covenant Church was raided by the government. Hundreds of believers were interrogated and some were arrested. Thus, in just one night, the church suffered an overwhelming disaster and lost its pastors, elders, theological seminary, church school, and church building.
President of China Aid Association Bob Fu said: "Church members who were released after their arrests disclosed that some believers were forced to take unknown drugs and give false statements against church leadership during their detention, with the intention to make others believe that the church was involved in illegal activities. If they were to disobey, they would be put in handcuffs and shackles, their hands and legs tied together, and deprived of sleep for up to ten days."
Liao Qiang and his family were implicated. They were repeatedly questioned and had their interrogations recorded by the police. "In fact, every time I was summoned, I would still be nervous. When they took me into the car, I would be situated in the middle between several people. And then you would have no clue what is going to happen next," Liao Qiang recalled.
Before the 2019 Lunar year, Liao Qiang and his family planned to invite the arrested church elders to have a New Year's Eve dinner. However, the information was leaked. Liao was handcuffed and had his movements restricted for 24 hours.
ChinaAid says Liao's determination for freedom was also prompted by the threats posed toward his child, Wen Wen. The Chengdu Police threatened to forcefully take away his adopted child even though he possesses the adoption certificate issued by the government. He was three years old at that time and had fibrosarcoma, a malignant tumor. Liao recalled the police telling him that Wen Wen grew up in a "cult family" and must be saved. He continued, "When I adopted my child, he was only three years old. If the authorities take him away, I will not get him back."
In late 2018, Liao's daughter, Ren Ruiting, and his son-in-law, Peng Ran, were stopped for investigation in the streets of Chengdu.
Click here to read more.
SOURCE: Assist News Service, Michael Ireland