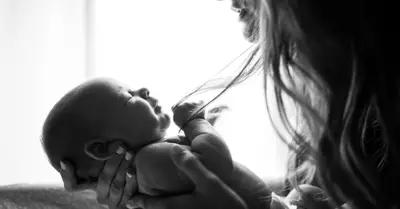 When Stephanie Studt became pregnant at nineteen, she wasn't sure what she was going to do. But one thing was clear—she would choose life for her baby just as her own birth mother did for her almost three decades earlier.
Stephanie gave birth to Jeremiah, a beautiful baby boy named after the Lord's declaration that He has plans to give us hope and a future. Relying on her faith, she chose to place her newborn son with a family who was unable to have children of their own. While she took comfort in knowing Jeremiah would have opportunities she could not provide and his adoptive parents had agreed to an open adoption, she wasn't prepared for the heartbreaking difficulty of leaving the hospital without her baby. This is the tremendous and extraordinary sacrifice birth mothers make every day for their children.
Stephanie remains involved in Jeremiah's life today, attending birthday parties and baseball and football games, and even asking him to be part of her wedding last year. Because of her strength, their bond will never be broken.
Click here to read more.
Source: Christian Headlines