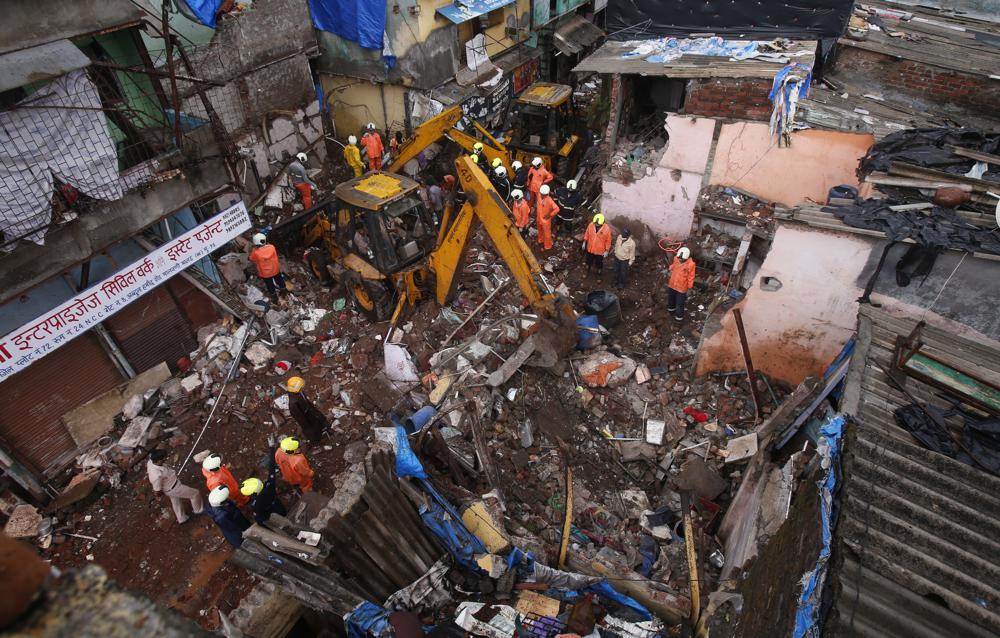 Heavy monsoon rains caused the collapsing of a 3-story building in the slum area of the western city of Mumbai, India. At least 11 are confirmed dead and 7 injured. Rescuers are still searching under the debris for any other bodies.
Several parts of Mumbai, India's financial and entertainment capital, were flooded from the heavy rain. The building collapsed onto another building.
In a 12-hour span, 222 millimeters (8 inches) of rain were recorded. Tidal waves reaching up to 4.6 meters (13 feet) prevented the rain from draining; thus, roads, railroad tracks, and neighborhoods were left waterlogged.
Building collapses are common in India during the June-September monsoon season.
— BCNN1