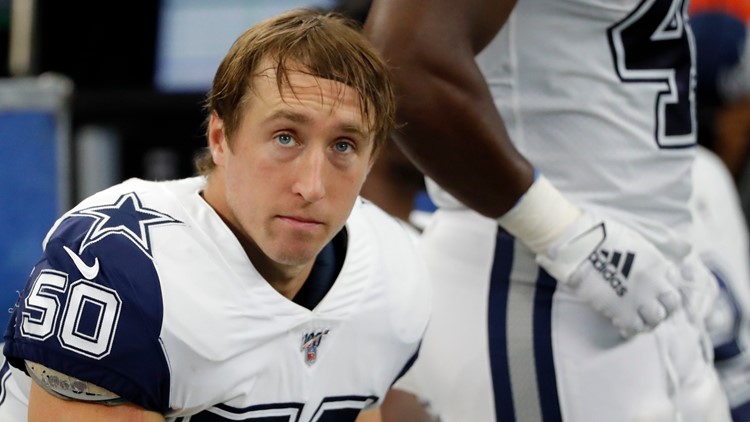 Dallas Cowboys linebacker Sean Lee announced he's retiring after 11 seasons in the NFL.
The two-time Pro Bowler and 2016 All-Pro veteran dealt with injuries throughout his career. He missed 21 games because of injuries over the past four seasons. He missed 58 total games in his career. Much of the reaction of the news lamented Lee's injuries while others predicted coaching in his future.
Lee released a statement via the Cowboys in which he explained his decision.
"For 11 seasons I was privileged to wear the Cowboys star. We want to play forever. But today, it's my time to walk away," Lee said in the release. "To the Jones family, you treated me as one of your own since I arrived. You allowed me to shine and grow as a player and person. Thank you for your support and graciousness."
He expressed gratitude towards his teammates over the years.
Click here to read more.
SOURCE: Fort Worth Star-Telegram, Stefan Stevenson