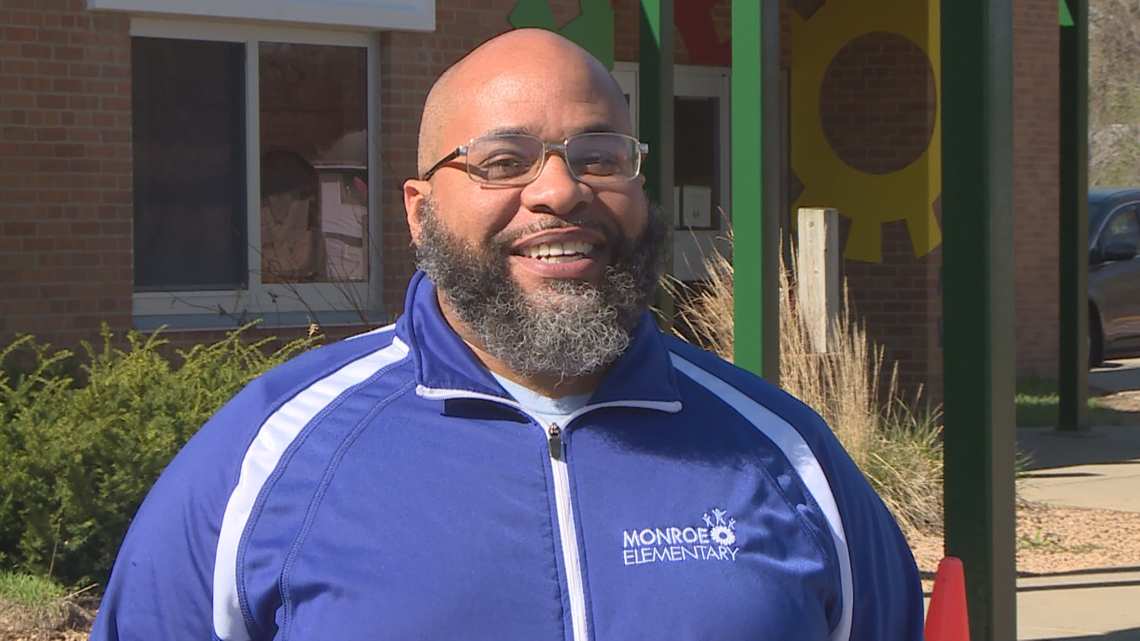 In a fifth-grade classroom at Monroe Elementary School near Minneapolis, a teacher named Thetis White was recently celebrated, while his students and a camera crew looked on.
The teacher was being presented one of those giant ceremonial checks, as if he'd won a sweepstakes. The check was big—for $50,000. But this was no raffle prize.
White had overcome great odds. As a Black man teaching in America, he is part of the 2 percent of the teaching workforce that fit that demographic.
The check is to pay off his student loans, to make his choice of a career in teaching less of a financial sacrifice.
The person handing out the check was Markus Flynn, executive director of the nonprofit Black Men Teach, which supports Black male educators. Flynn is one himself—as a part-time teacher in a Minneapolis school.
EdSurge sat down with Flynn for this week's EdSurge Podcast, and you'll hear that he chose to come to Minnesota because it is known for both generally excellent schools and its poor track record for serving students of color.
Before switching to a career in education, Flynn studied to be an epidemiologist, where experts look for small interventions that can have large impacts on public health. And he says that employing more Black male teachers is the educational equivalent of a small change that yields big wins as far as student success.
Click here to read more.
SOURCE: EdSurge, Jeffrey R. Young