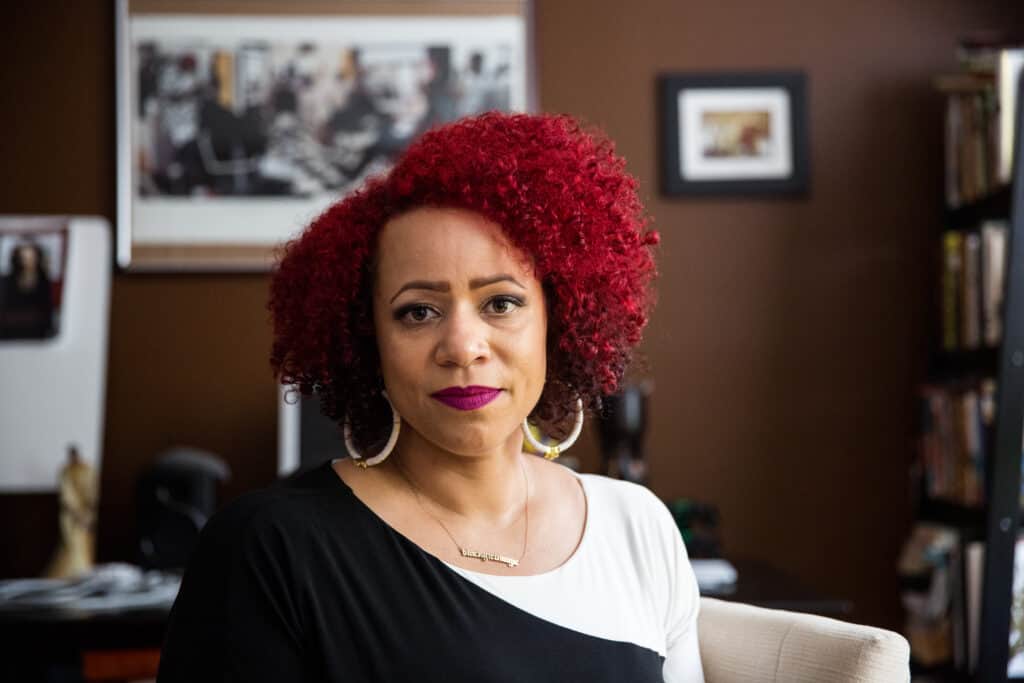 In 2018, Trevy McDonald became the first Black woman to earn tenure on the journalism faculty at the University of North Carolina at Chapel Hill. The milestone, she said, was way overdue for a prominent public university that started teaching journalism in 1909 and established a journalism school in 1950.
What bothers McDonald even more: She remains the only Black woman with tenure at the Hussman School of Journalism and Media. The associate professor, 51, criticized UNC for not conferring tenure on prizewinning journalist Nikole Hannah-Jones, who is Black, when it hired her this spring to the endowed Knight Chair in Race and Investigative Journalism. Previous Knight chairs at the university had been granted the job-security measure.
"This is very clearly to me an equity issue," McDonald said. "This is not consistent with what we've done in the past."
In Chapel Hill and beyond, many academics are backing Hannah-Jones in what has become a remarkable tenure showdown pending before the university's board of trustees. The case has raised questions about the influence of politicians and donors on the faculty hiring process.
For Black female professors, long underrepresented among America's tenured faculty, the stakes are deeply personal.
Hannah-Jones, a New York Times writer, won the Pulitzer Prize for commentary last year for her essay on slavery, race and history in the Times initiative she led known as the 1619 Project. She also has won a MacArthur Foundation "genius" grant and other professional honors. And in 2019, UNC recognized her as a distinguished alumna of its journalism school.
All of that and more, supporters say, should have made Hannah-Jones a shoo-in for tenure. But the 1619 Project has drawn fire from former president Donald Trump and other political conservatives who contend it overstates the role of slavery in American history and undermines patriotism.
Click here to read more.
SOURCE: The Washington Post, Nick Anderson and Joe Heim