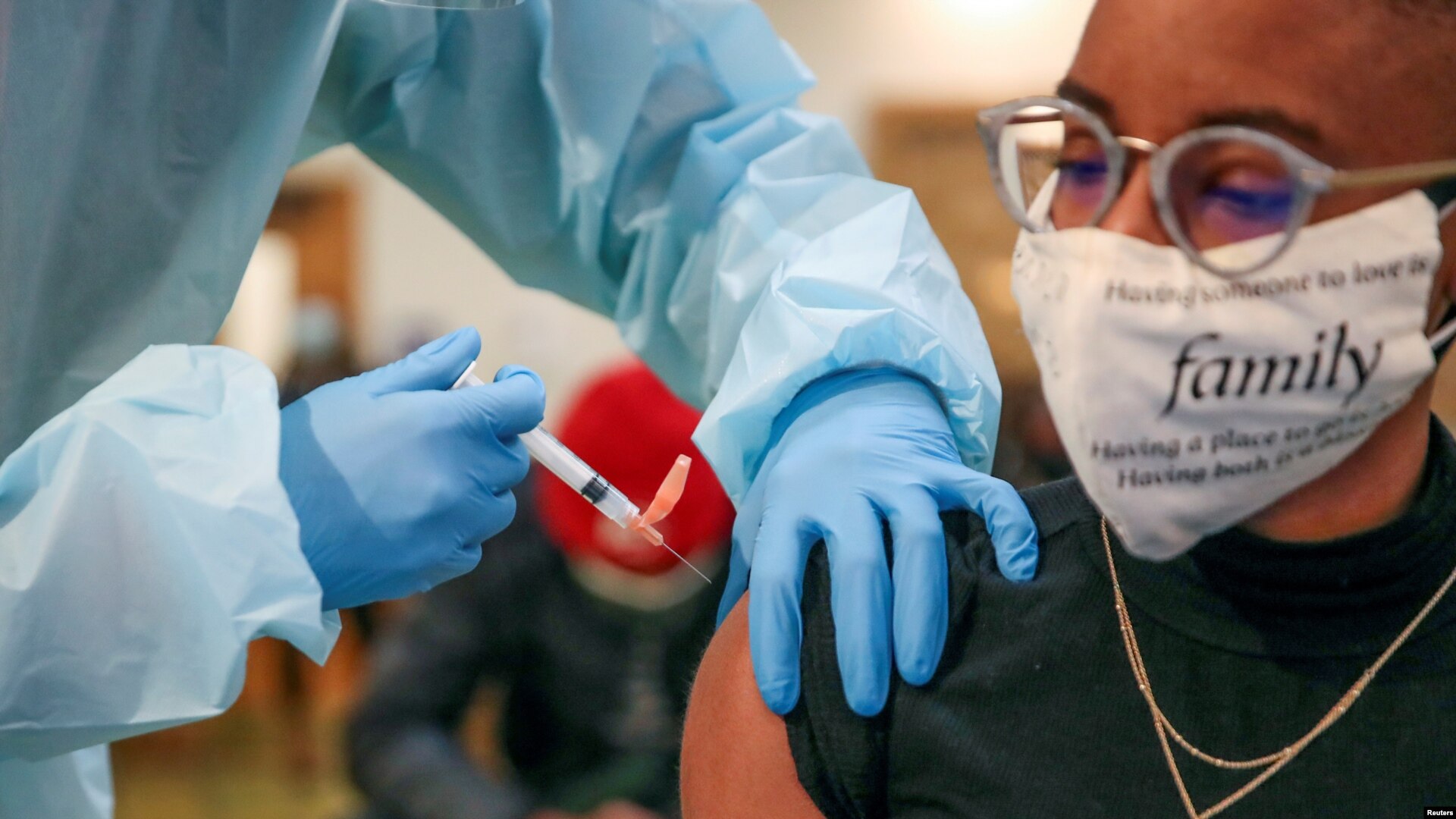 When vaccines became increasingly available throughout America, US health officials moved quickly to try to convince large numbers of Americans to get vaccinated. But amid the mass vaccination rollout, Black and Latino communities, who are disproportionately affected by the pandemic, have been left behind in vaccination efforts, creating racial disparities about who was more likely to get a Covid-19 shot.
Amid federal and local efforts to address vaccine disparity, vaccination rates for Black Americans and Latinos lag behind the general population, leaving many communities of color still unprotected against the Covid-19 pandemic.
Among the 57% of Americans for which ethnicity data was available who have had at least one dose of the Covid-19 vaccine, the majority are white while only about 15% are Hispanic and 9% are Black: both lower rates than their proportion of the US population. Fewer than half of US states have vaccinated more than a third of their Black populations, according to data provided by Bloomberg, while more than 40 states have done at least as well with white and Asian people.
While some states, like Mississippi, Georgia and Maryland, have seen large increases in vaccination rates among Black and Latino residents in the last week, most US states are still trailing behind on vaccinating communities of color.
The reasons behind continued disparities in vaccine distribution are complex, ranging from a waning hesitancy towards getting vaccinated to disparities in public health infrastructure that disproportionately impact communities of color. Amid various explanations and some steady progress towards closing the vaccination equity gap, disparity stubbornly remains.
"We have structural inequities in everything else, especially in healthcare. You don't expect a thing like vaccinations to suddenly [make] that disappear," said Dr Linda Rae Murray, a Chicago physician and former president of the American Public Health Association (APHA).
In many states, early fumblings in the vaccination process have left lingering disparities in place. Missteps around providing accessible information on Covid-19 vaccines, combined with an ongoing level of distrust in institutions, has created vast amounts of misinformation on the vaccines' efficacy and safety, resulting in some hesitancy, especially early in the vaccination rollout.
Click here to read more.
SOURCE: The Guardian, Gloria Oladipo