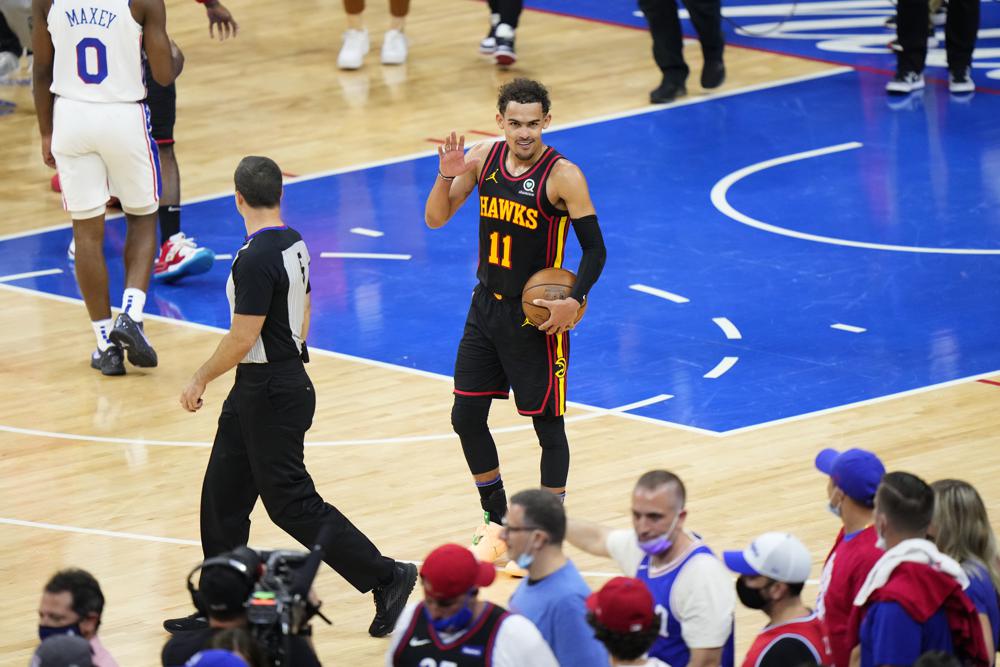 Atlanta's victory over the Philadelphia 76er set a tie in the Eastern Conference semifinal at 2-2.
For the Hawks: Bogdan Bogdanovic scored 22 points; John Collins contributed 14 points and 12 rebounds; Trae Young made only 8 points but had 18 assists.
For the 76ers: Joel Embiid finished with 17 points and 21 rebounds; Tobias Harris scored 20 points for the Sixers; Seth Curry had 17.
Embiid spent the second quarter in the locker room resting a torn cartilage in his right knee.
Come to Philadelphia Wednesday night for Game 5.
– BCNN1 Staff