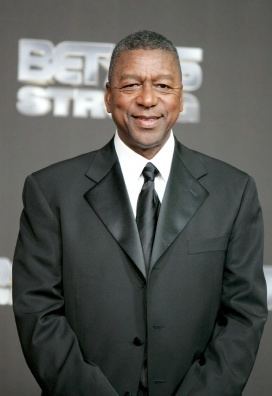 The founder of BET is pushing a $14 trillion reparations proposal he says would provide enough to close the giant Black/white wealth gap.
Robert L. Johnson, the founder of Black Entertainment Television and America's first Black billionaire, wants a check. He wants it from the government. And he wants it to come with an apology for slavery, Jim Crow, and hundreds of years of racism.
The 75-year-old media magnate owns several homes, heads an asset management firm, and was the first Black person to own a majority stake in an NBA team. He doubts that check will ever come, but he sees a new kind of reparations—being called by a different name so as not to be "divisive" or "controversial"—happening already.
The new "reparations" is critical race theory education, it's the housing grant program in Evanston, Illinois, it's the $5 billion of targeted support and debt relief for Black farmers, and it's the $50 billion in corporate pledges in the wake of George Floyd's murder dedicated to combating systemic racism and inequality. (Even though just $250 million, or 0.5%, has actually materialized so far.)
"That's what's happening to the reparations—it's been cut up into small pieces of things that look and feel like, 'We want to end systemic racism, we want to end police brutality and shootings and to provide financing to Black small business owners,'" Johnson tells VICE News.
"And then people can say, 'Well, we really don't need reparations because when you put all of these things together, it's reparations. It's just not one big bill or asking this country to stand up and apologize, and you're not asking people to pay out of their paychecks."
But that's the problem, Johnson says. He calls the current approach "placebo paternalism."
"Reparations had two components: The first was atonement, and the other was monetary," he adds. "With no doubt whatsoever, it was supposed to come from the government representing the people of the country. It was reimbursement, or recompense if you will, for the harm."
The fight for reparations has evolved significantly since The Atlantic published Ta-Nehisi Coates' "The Case for Reparations" in 2014. It has grown from a struggle to raise awareness and build sympathy for the cause, to a campaign that seeks to calculate exactly what is owed and how it should be distributed and demand full payment.
Andre Perry, a senior fellow at the Brookings Institution, is leading a research project that will quantify the economic harm caused by slavery and its centuries-long legacy of racism. He views the recent compensatory actions more as steps in the right direction toward a government reparations program than a substitute for or a diversion from one.
"The injury around racism occurred at federal, state, and local levels as well as other institutions—colleges, companies, churches—so each has a responsibility to address past wrongs," Perry says. "We can't wait for the federal government to issue reparations. In fact, for me, reparations won't come from Washington, it'll go to Washington."
Click here to continue reading.
SOURCE: Vice News – Dion Rabouin