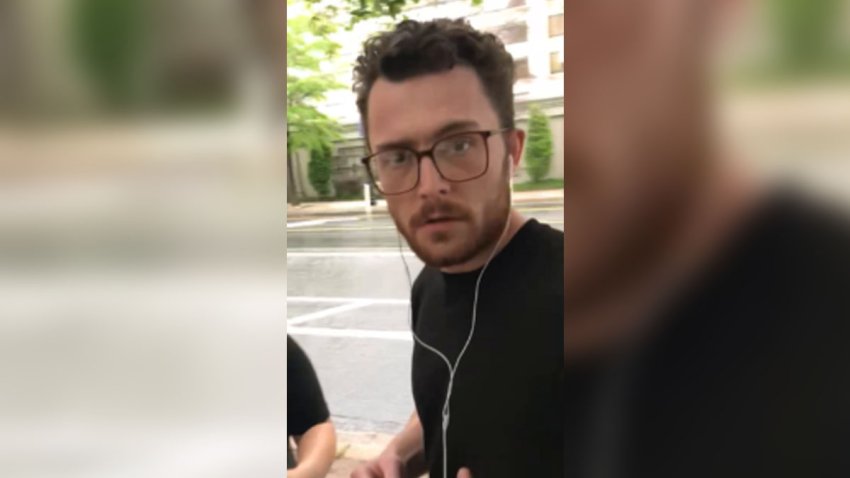 Police are investigating a possible hate crime after a man pushed the owner of an Arlington restaurant to the ground and used racial slurs after he was confronted about skipping out on the bill.
Henry Kim and his mother, who are both Asian, own Bonsai Grill in Crystal City.
They said on Tuesday, a customer ate about $70 worth of food and then walked out. Together they followed him and asked him to pay.
Kim's cellphone video shows the customer claiming to be on an emergency phone call. When Kim called 911, he said the customer became aggressive and pushed his mother to the ground.
CUSTOMER ASSAULTS ASIAN RESTAURANT WORKER: Do you know this man? @ArlingtonVaPD says he allegedly skipped out on a tab, shoved an Asian employee to the ground, yelled racist slurs & ran away https://t.co/3wGAN7hUjP @nbcwashington pic.twitter.com/lLSSwEK4ED

— Aimee Cho (@AimeeCho4) May 8, 2021
Here is the full cell phone video of the incident. Henry Kim, the young man who took the video, sent it to us. We've blurred out his mom's face at her request. pic.twitter.com/XZWRuuxtMe

— Aimee Cho (@AimeeCho4) May 8, 2021
"When we got to the corner over there, that's when he started saying like racial slurs like, 'Get out of my face —–. You Asians have the coronavirus. I don't want it from you guys. Get away,'" Kim said.
Police said after the assault, the man ran away toward Richmond Highway.
Click here to read more.
SOURCE: NBC Washington, Aimee Cho and Sophia Barnes