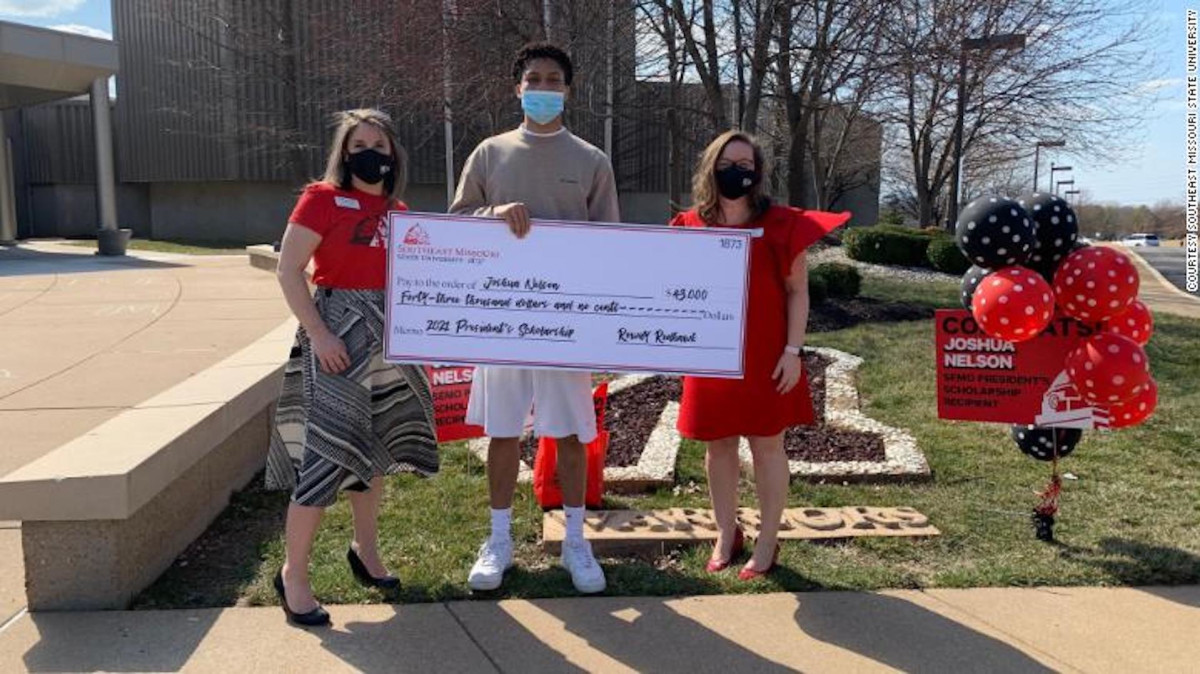 At St. Charles West High School, one of the best teachers may just be a student.
"He just has a heart for people," said Yolanda Curry, the school counselor.
Joshua Nelson, 18, is getting ready to graduate.
"I plan to go to Southeast Missouri State and go into their pre-optometry program. I'll be majoring in bio-medical sciences," he said.
What Josh didn't say is that SEMO offered him a scholarship.
That will happen when you're an excellent student, a three-year varsity basketball player and president of the school's Multi-Cultural Achievement Committee.
"The mission of it is to encourage students of color to maximize their potential and to become college and career ready," Curry said.
They work on resume writing, interviewing skills and even strategies for their college admission tests. But all that preparation couldn't prepare the students or teachers for Josh's recent announcement.
"I was really just blown away because I was not expecting that," Curry said with a laugh.
Josh saved up more than $1,000 for college but since he earned a scholarship, he's decided to use his savings to help another student go to college.
Click here to read more.
SOURCE: KSDK, Mike Bush