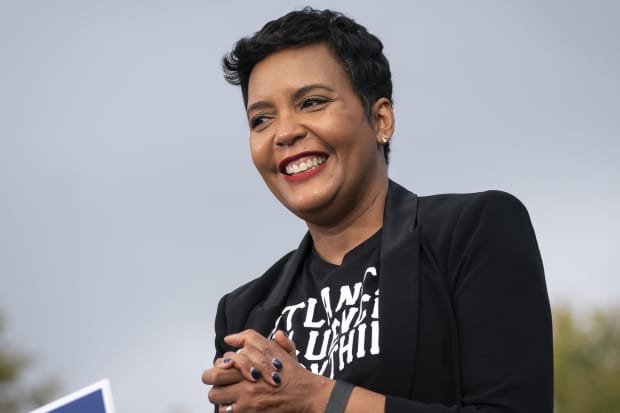 Atlanta, Georgia's mayor Keisha Lance Bottoms whose tenure has been a mix of rough-and-tumble politics and an ever-brightening national spotlight for her beyond the city of Atlanta has announced she will not be seeking a second term as mayor. While on board as mayor and the second black woman to lead the city, Bottoms established her own identity:
She rose to the occasion during the coronavirus pandemic. She drew a new look on policing in the United States after George Floyd's killing. As a mother she could empathize with protesters pleading with them to "go home." Her administration navigated a cyberattack on the city's computer systems early in her tenure.
Of course, she's had her share of criticisms while serving as mayor.
In a letter to her closest confidantes and supporters, Bottoms wrote: "I have carried their [my ancestors] belief for a better tomorrow in my heart, their earnest work ethic in my being, and their hopes for generations not yet born on my mind, each day that I have been privileged to serve as the 60th Mayor of Atlanta."
Watch Bottoms speak on her decision to not seek a second term below: