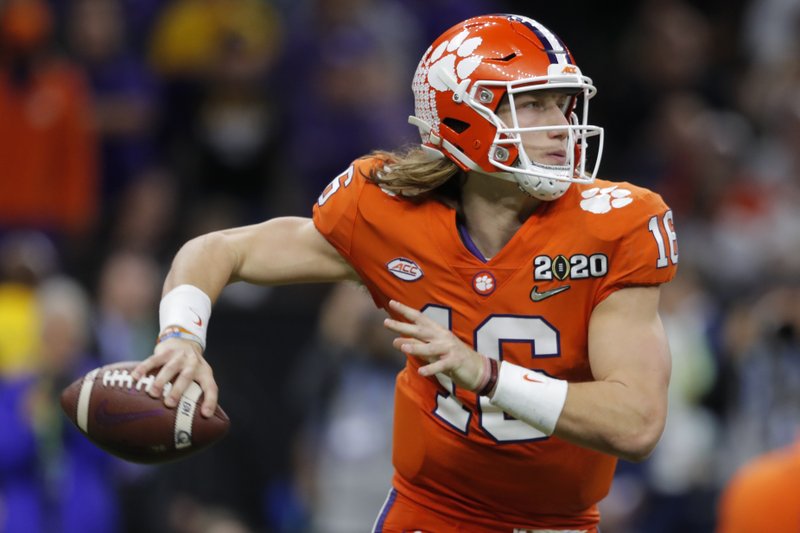 While it may be an unpopular opinion among players around the league, Trevor Lawrence is happy to see Tim Tebow rejoin the NFL ranks.
Just last week, the Jacksonville Jaguars signed the 33-year-old retired quarterback on a one-year deal — this time at the tight end position. The former Florida Gators superstar will rejoin his old college coach Urban Meyer as he takes on his first season as an NFL head coach.
Tebow's roster spot isn't guaranteed, but he's already earned the approval of this year's No. 1 overall pick.
"He looks great," Lawrence said on the AP Pro Football Podcast, per ESPN. "He's just a guy that you want to be around. Character is awesome. Had a few conversations with him and I can already tell, and [he's] just a hard worker. No one is going to work harder than him. Those are the kind of guys you want in your locker room and you want to be around every day. And then I'm excited to see what he can do on the field as well. We got in a few days and he looks great. He's in awesome shape."
Nearly 10 years removed from the NFL game, Tebow has spent the past three years trying to work his way into the Major Leagues with the New York Mets' organization. Multiple NFL players, analysts and executives were puzzled by the Jags' decision to sign the near-34 year old with zero experience at the TE position — but Lawrence was encouraged by Tebow's infectious attitude.
Click here to read more.
SOURCE: The Spun, Matt Audilet