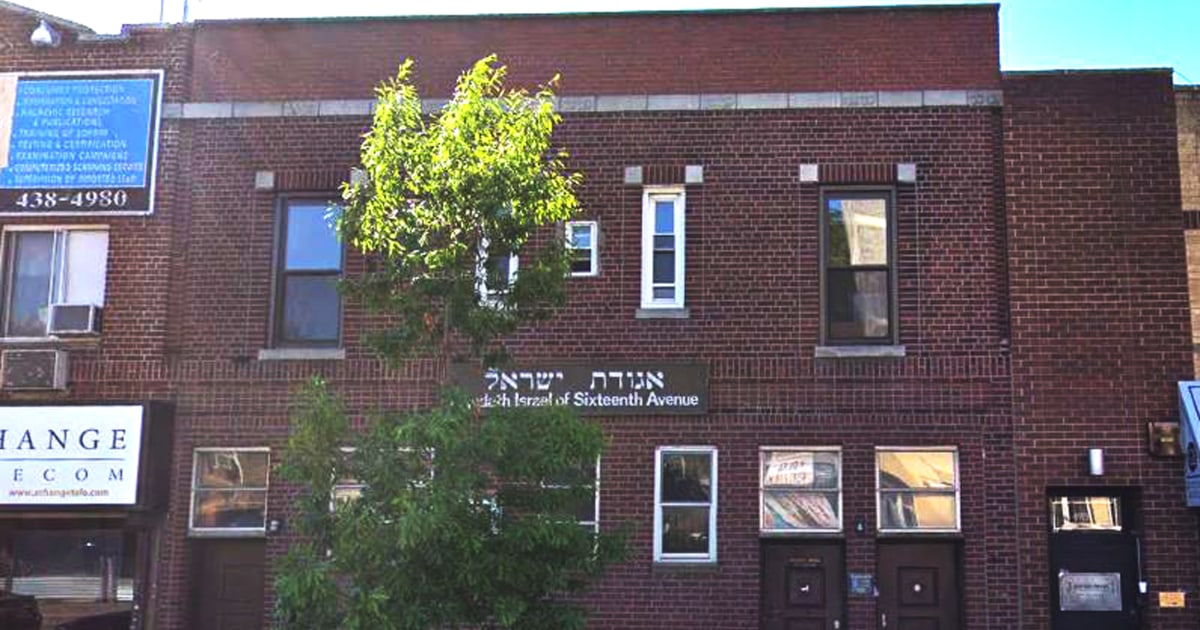 Three men were charged with hate crimes after police said they yelled antisemitic statements to four people standing outside a New York synagogue, damaged a car and attacked two Jewish teenagers.
Haider Anjam, 20, and Ashan Azad, 19, both of Brooklyn, were arrested Wednesday on charges of harassment and aggravated harassment as a hate crime, according to the New York City Police Department.
Anjam faces an additional charge of menacing as a hate crime.
The NYPD announced Tuesday that Danial Shaukat, 20, also of Brooklyn, was arrested on a charge of aggravated harassment as a hate crime. He has since been arraigned on additional charges, including assault as a hate crime and harassment, according to the Brooklyn District Attorney's Office. His bail was set at $5,000 or $2,500 case.
It was not clear Thursday if the suspects had attorneys. Anjam and Azad had not been arraigned as of Thursday.
The men are accused of pulling up to Agudath Israel of Sixteenth Avenue in the Borough Park neighborhood of Brooklyn on Saturday night in a blue Toyota Camry and yelling "anti-Jewish statements" at a group of four men outside the synagogue, police said.
A criminal complaint said the men yelled "Free Palestine. We'll kill all the Jews."
Click here to read more.
SOURCE: NBC News, Elisha Fieldstadt