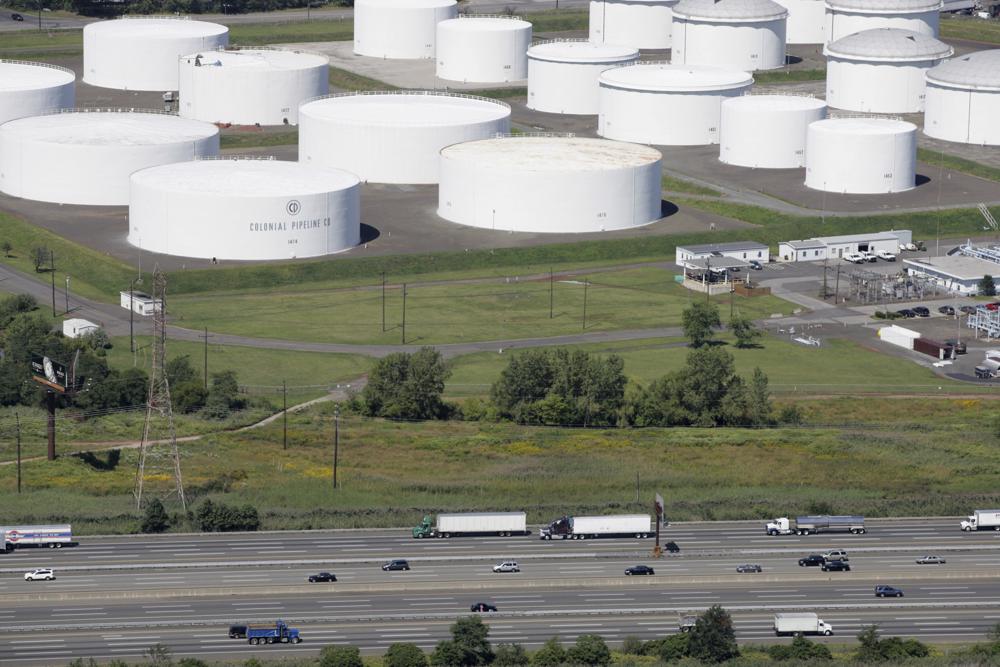 WASHINGTON — A Russian criminal group may be responsible for a ransomware attack that shut down a major U.S. fuel pipeline, two sources familiar with the matter said Sunday.
The group, known as DarkSide, is relatively new, but it has a sophisticated approach to the business of extortion, the sources said.
Commerce Secretary Gina Raimondo said Sunday that the White House was working to help Colonial Pipeline, the Georgia-based company that operates the pipeline, to restart its 5,500-mile network.
The system, which runs from Texas to New Jersey, transports 45 percent of the East Coast's fuel supply. In a statement Sunday, the company said that some smaller lateral lines were operational but that the main lines remained down.
"We are in the process of restoring service to other laterals and will bring our full system back online only when we believe it is safe to do so, and in full compliance with the approval of all federal regulations," the company said.
Raimondo said on CBS' "Face the Nation" that the effort to restart the network was "an all-hands-on-deck effort right now."
"We are working closely with the company, state and local officials to make sure that they get back up to normal operations as quickly as possible and there aren't disruptions in supply," she said, adding: "Unfortunately, these sorts of attacks are becoming more frequent. They're here to stay."