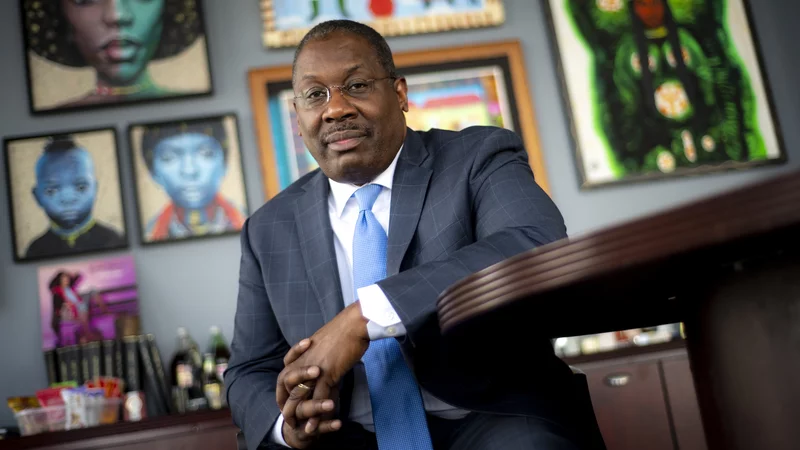 More education typically leads to better health, yet Black men in the U.S. are not getting the same benefit as other groups, research suggests.
The reasons for the gap are vexing, experts say, but may provide an important window into unique challenges Black men face as they try to gain not only good health but also equal footing in the U.S.
Generally, higher education means better paying jobs and health insurance, healthier behaviors and longer lives. This is true across nearly all demographic groups. And studies show life expectancy is higher for Black men with a college degree or higher, compared with those who have not finished high school.
But the increase is not as big as it is for whites. This comes on top of the many health obstacles Black men already face. They are more likely to die from chronic illnesses like cardiovascular disease, diabetes and cancer than white men, and their average life expectancy is lower. Experts point to a variety of factors that might play a role, but many say the most pervasive is racism.
Researchers note that while Black men and women face many of the same challenges, Black women generally have a longer life expectancy than Black men. (They also point out that for now it is difficult to draw conclusions about Hispanic people because of a lack of studies on these issues.) As a result, many experts say that these health problems stem from a persistent devaluation of Black men in U.S. society.
"At every level of income and education, there is still an effect of race," says David Williams, a professor of public health at Harvard University who decades ago developed a scale that quantified the connection between racism and health.
The precise difference in health gains between educated white men and educated Black men is hard to pinpoint because of differences in study designs. Some studies, for example, look at life expectancy, while others look at disease burden or depression.
Click here to read more.
SOURCE: NPR, Virginia Anderson