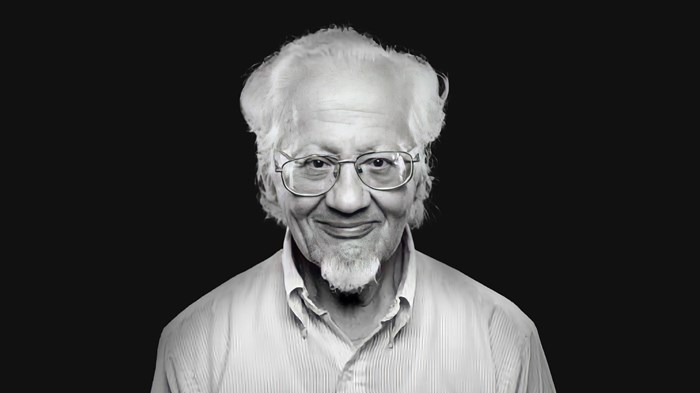 René Padilla, theologian, pastor, publisher, and longtime staff member with the International Fellowship of Evangelical Students, died Tuesday, April 27, at the age of 88.
Padilla was best known as the father of integral mission, a theological framework that has been adopted by over 500 Christian missions and relief organizations, including Compassion International and World Vision. Integral mission pushed evangelicals around the world to widen their Christian mission, arguing that social action and evangelism were essential and indivisible components—in Padilla's words, "two wings of a plane."
Padilla's influence surfaced most prominently at the Lausanne Congress of 1974, where he gave a rousing plenary speech. Nearly 2,500 Protestant evangelical leaders from over 150 countries and 135 denominations gathered in Lausanne, Switzerland, at a meeting funded primarily by the Billy Graham Evangelistic Association (BGEA). One influential magazine called Lausanne "a formidable forum, possibly the widest-ranging meeting of Christians ever held." When Padilla ascended the stage, he carried the hopes and dreams of many evangelicals from the Global South who sought equal footing in the decision-making of worldwide churches and mission organizations.
Padilla specifically called American evangelicals to repent for exporting the "American way of life" to mission fields around the world, devoid of social responsibility and care for the poor, making the case for misión integral.
A term drawn from his homemade whole-wheat bread (pan integral), it referred to a synthesized spiritual and structural approach to Christian mission, originally translated as "a comprehensive mission."
"Jesus Christ came not just to save my soul, but to form a new society," he said at Lausanne.
Padilla's life story was surprising in its global reach—from an impoverished childhood in Colombia and Ecuador to sharpening evangelicals throughout the world. He ministered with American missionaries Jim Eliot, Nate Saint, and Pete Fleming before their untimely deaths outside Quito in 1956; he translated for Billy Graham crusades across Latin America in the 1960s; he shared intimate friendship and speaking tours with John Stott in the 1970s; he bridged a growing divide between a younger generation of evangelicals from the Global South and leaders in the United States and Great Britain in the tumultuous 1960s and 1970s; and he led global evangelical organizations. He also was published widely in theological journals and student publications such as that of InterVarsity Christian Fellowship (IVCF).
Much of Padilla's legacy remains within Latin America among pastors, theologians, and lay leaders. While he was often offered positions in the United States, Padilla chose to remain in Latin America, pastoring among the poor, leading the Kairos Center for Integral Mission, and publishing hundreds of first-time Latin American authors through his Ediciones Kairos publishing house. Padilla also co-founded the Latin American Theological Fellowship (FTL) and the International Fellowship of Evangelical Mission Theologians and served as president of Tearfund UK and Ireland and the Micah Network.
Carlos René Padilla was born in Quito, Ecuador, on October 12, 1932. Padilla came of age alongside the American missionary community in the region, pioneering evangelism projects and translating US radio programs as a young teenager for the HCJB radio ministry. As a child, Padilla knew he was different, marked by a religious identity that was marginalized and excluded by a broader Latin American culture. Padilla's father was a tailor to pay the bills but an evangelical church planter at heart. Both his parents became evangelical Christians before he was born, through the influence of Padilla's uncle, Eddie Vuerto, who according to Padilla was one of the first evangelical pastors in Ecuador.
Church planting was a dangerous endeavor in the staunchly Roman Catholic Colombia, where his family moved in 1934. Their homes were firebombed, and multiple assassination attempts were made upon him and his father as they planted churches and performed open-air evangelism. Padilla bore scars from stones thrown at him as a seven-year-old as he walked down the streets of Bogotá, attempting to attend the local school.
Looking back, Padilla noted this was part of being a faithful evangelical Christian: "In Colombia you had to identify yourself as an evangelical Christian, and if you did, you had to pay the consequences."
As an economic migrant and as a member of a religious minority community, Padilla was shaped by a context of violence, oppression, and exclusion. The relationship between suffering and theology was an organic one for Padilla. As a young person, he recalled "longing to understand the meaning of the Christian faith in relation to issues of justice and peace in a society deeply marked by oppression, exploitation, and abuse of power." The question for Padilla was not whether the gospel spoke to a challenging Latin American context, but how. These questions drove Padilla to seek answers in theological education and practical ministry among college students.
Click here to read more.
Source: Christianity Today