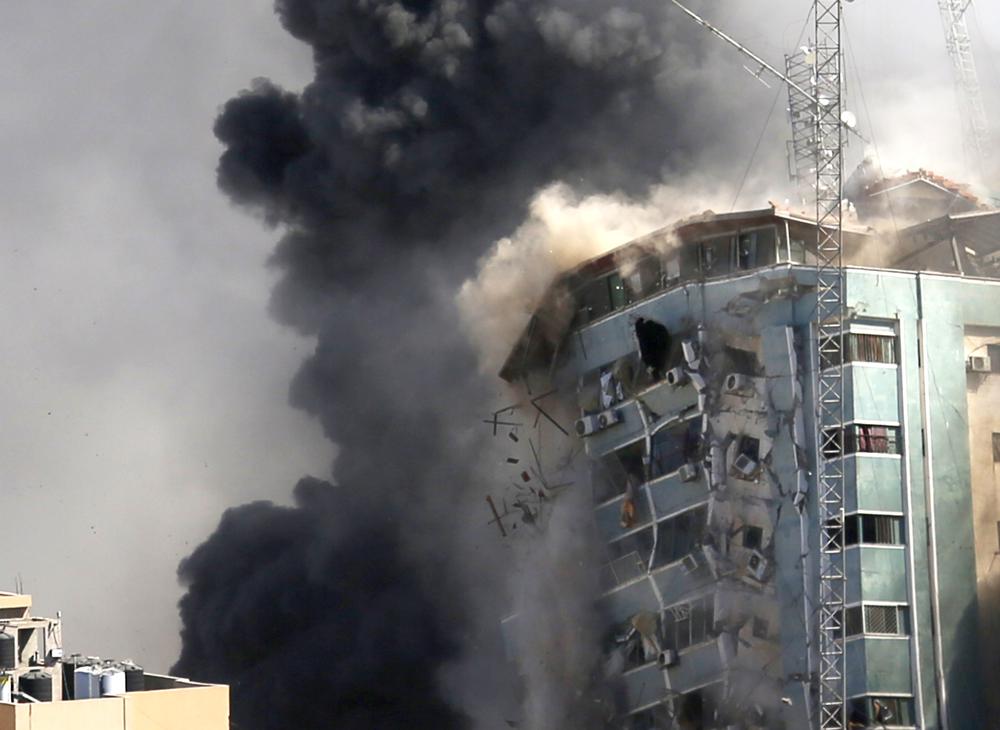 The Associated Press, Al Jazeera and other press advocates condemned the Israeli airstrike on Saturday that blew up the building housing them and other media outlets.
AP President and CEO Gary Pruitt said in a statement that the company was "shocked and horrified" by the military strike.
"They have long known the location of our bureau and knew journalists were there," Pruitt said. "We received a warning that the building would be hit."
Reporters for the AP and Al Jazeera were forced to evacuate the 12-story building after the owner was warned that it would be targeted. Israeli forces struck the building an hour later, causing it to completely collapse.
The Israel Defense Forces (IDF) defended the move on Twitter, saying that the militia group Hamas often uses high-rise buildings for intelligence operations, communications and planning attacks. Israel's air force also accused Hamas of using civilian media offices as "human shields."
Pruitt said the AP was seeking information from the Israeli government and is "engaged with the U.S. State Department to try and learn more." He said a dozen journalists and freelancers for the news organization were able to evacuate "just in time."
Click here to read more.
Source: the Hill