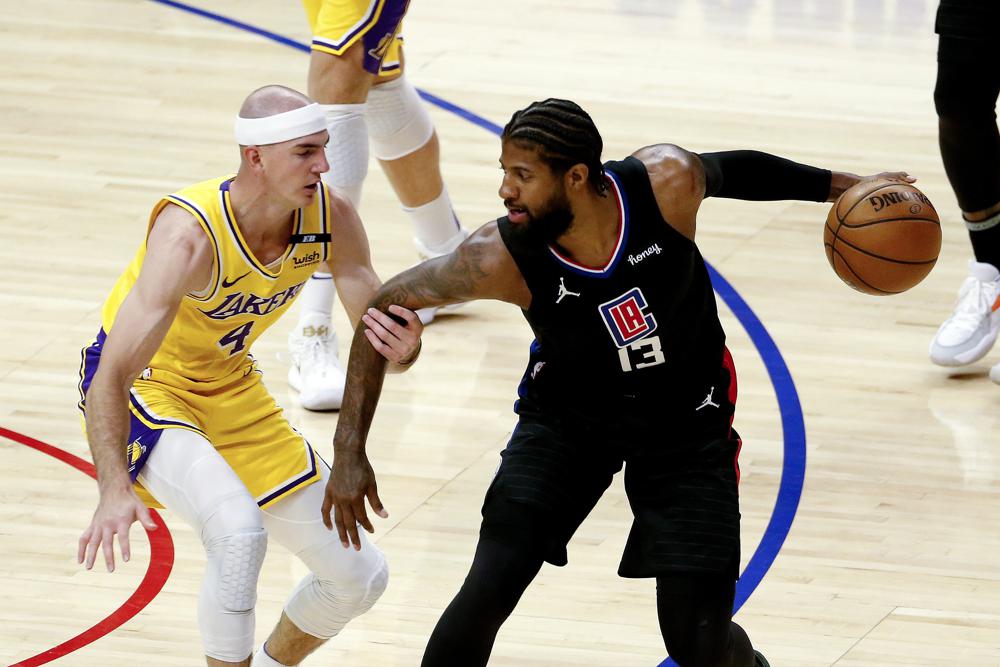 Los Angeles Clippers did it. Their victory moved them to No. 3 spot pushing recent NBA champion LA Lakers to No. 6 spot. Still dealing with an ankle sprain LeBron James was unable to play and will probably miss playing against Portland in Friday's game.
The Clippers shot 63% in the first half, when they led by 24 points. The Lakers' only lead came when Anthony Davis scored the game's first basket.
Lakers visit the Portland Trail Blazers on Friday in the second game of a back-to-back.
Clippers host the New York Knicks on Sunday.
— BCNN1