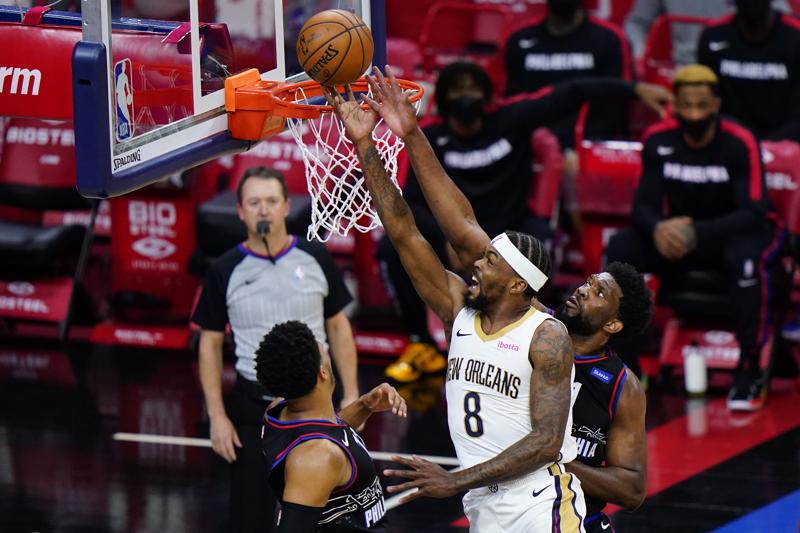 The 7-foot All-Star center Joel Embiid had 37 points and 13 rebounds. The crowd went wild as it chanted "MVP! MVP!" Embiid made two free throws with 1:39 left. Tobias Harris scored 17 points. Embiid and Harris along with other teammates led the Philadelphia 76ers to a 109-107  victory over the New Orleans Pelicans on Friday night.
The Sixers are on their longest winning streak since they closed the 2017-18 season with 16 straight victories and seem well on their way to holding top position in the East play-in tournament.
On the Pelican side, Jaxson Hayes scored 19 points, Lonzo Ball and Eric Bledsoe each had 18. The Pelicans missed 27 of 36 3-point attempts.
"Clearly, that's been our biggest problem," coach Stan Van Gundy said. "We haven't been able to close out and win these close games. We're right there a lot. I don't think there's too many people that would argue we're a very competitive team."
Sixers fan clearly want Embiid to win the MVP award as is evident in their chant: "MVP! MVP!"
Next Meet:
Pelicans: At Charlotte on Sunday.
76ers: Host Detroit on Saturday.