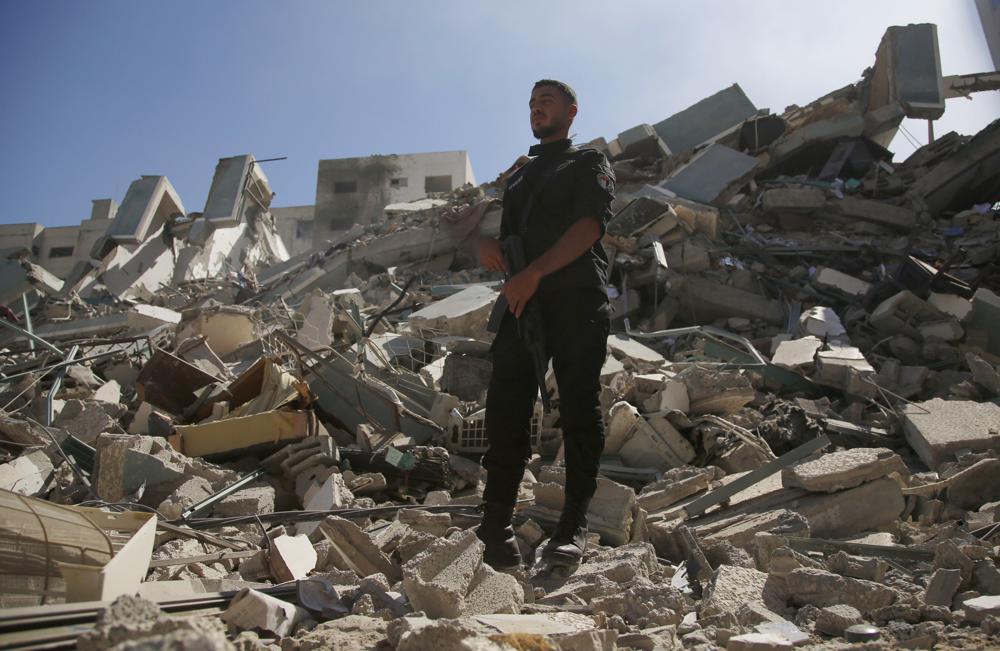 GAZA CITY—Israel's military destroyed a high-rise building in Gaza that housed the offices of several international media outlets, including the Associated Press and Al Jazeera, while Hamas fired scores more rockets targeting Tel Aviv and other areas in Israel on Saturday.
Palestinians clashed for a second day with Israeli forces across the occupied West Bank as they protested against Israel's shelling of Gaza. At least 78 Palestinians were injured, some from live fire, according to the Palestinian Red Crescent.
Israel's military said the high-rise building was used by Hamas's military intelligence services, and its jet fighters targeted it after warning residents to evacuate. Representatives for Israel's military and Hamas didn't immediately respond to requests for comment.
"We are shocked and horrified," AP President and Chief Executive Gary Pruitt said in a statement. "We narrowly avoided a terrible loss of life."
He said a dozen AP journalists and freelancers were inside the building and all were evacuated. "The world will know less about what is happening in Gaza today because of what happened," Mr. Pruitt said.
Click here to read more.
Source: Wall Street Journal