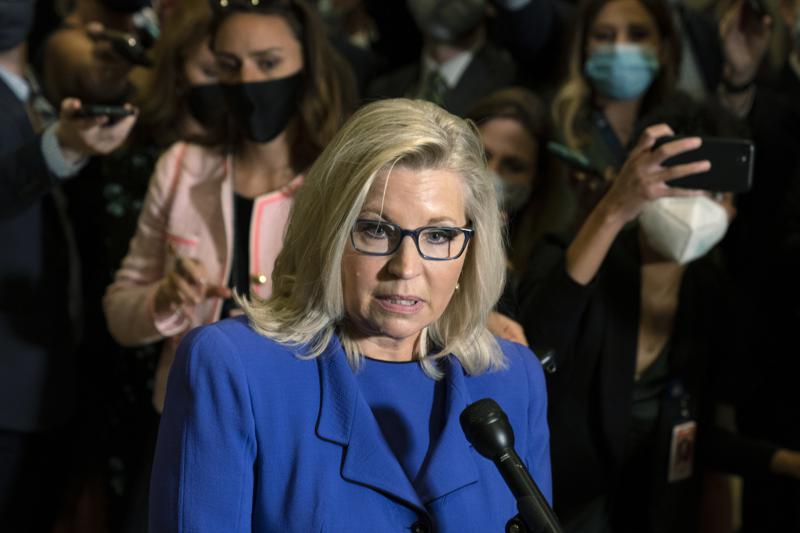 Voting behind closed doors, House Republicans are expected to remove Liz Cheney from her leadership post. This has come about because of Cheney's repeated rebuke of former president Donald Trump's persistent claim of election fraud and his role in instigating the January 6th Capitol riot.
Cheney is Congress' highest-ranking Republican female and daughter of former Vice President Dick Cheney. It has always been thought that opposing Donald Trump can be threatening to one's career. This would only prove that belief to be true.
Cheney did not take that news sitting down. She delivered an unapologetic four-minute message to her adversaries in defense of her position signalling that she was not backing down.
"Remaining silent and ignoring the lie emboldens the liar," she said, adding, "I will not sit back and watch in silence while others lead our party down a path that abandons the rule of law and joins the former president's crusade to undermine our democracy."
Critics said Cheney's offense wasn't her views on Trump but her persistence in publicly expressing them, undermining the unity they want party leaders to display.
Cheney still has supporters as a small number of Republicans have spoken out against removing her.
Rep. Elise Stefanik, R-N.Y., is expected to replace Cheney. But it is unclear when the separate vote on Cheney's replacement would be.
— BCNN1