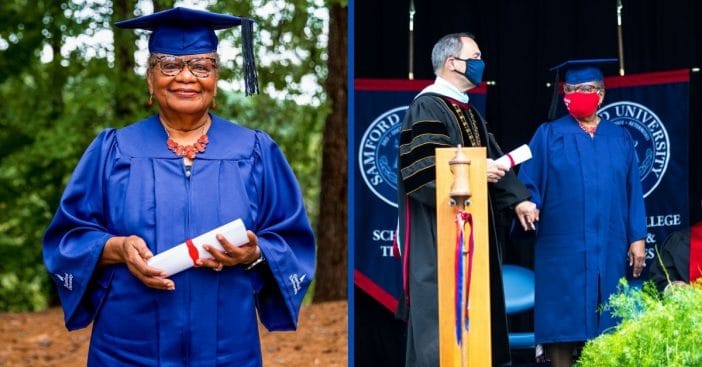 Vivian Cunningham, a great-grandmother of three, earned her undergraduate degree in liberal studies at Alabama's Samford University at 78 years young.
"If I could have done cartwheels across the stage, I would have," the retired Alabama Power Company worker told TODAY. The mother of two, grandmother of three and great-grandmother of three spent six years working toward her degree in liberal studies at the university in Birmingham. She was joined by her family Saturday for a graduation ceremony that she hopes serves as an inspiration.
"My friends have called and told me that it has motivated them," she said. "And some of the young ones in my family, too. They said if I can do it, they can do it."
Watch below:
View this post on Instagram
Click here to read more.
SOURCE: EURWeb