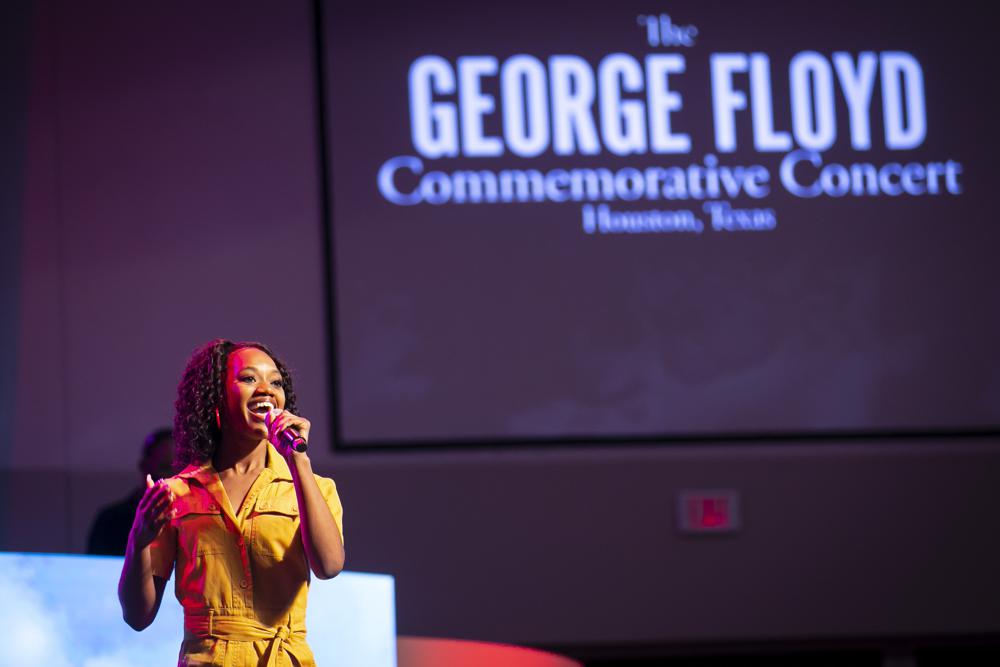 A heart-felt "thank you" to all celebrities, athletes, politicians, artists, pastors, educators, media personalities, corporations, and others went out from Shareeduh McGee, president of the George Floyd Foundation and first cousin to George Floyd, as they marked the one year anniversary since Floyd's death.
"On behalf of our family, we thank you for lending your voices tonight, but also for the past year which has been a landmark movement in our nation and the world," McGee said. "Tonight, we say thank you."
The concert was held by the George Floyd Foundation and is among events held across the nation to mark the anniversary. The foundation was launched by Floyd's siblings in his honor to help combat racial inequities in Black and brown communities.
Religious leaders, musical guests, spoken word artists, and politicians gathered in the city of Houston, Floyd's hometown, for this momentous event at The Fountain of Praise church pastored by Remus E. Wright and Mia K. Wright.
Guests included Democratic politicians U.S. Rep. Al Green, Houston mayor Sylvester Turner, Houston vice-mayor Pro-Tem Martha Castex-Tatum, and Harris County Commissioner Rodney Ellis. Musical guests included Trae Tha Truth, Grammy-nominated artists Gene Moore Jr. and Major, and Grammy Award-winning gospel singer Tamela Mann.
"It's been an incredible year and a very emotional year, so much grief and loss, so much angst and anxiety, worldwide protests, the insurrection at the Capitol, but I guarantee you one thing — that none of us will forget May 25, 2020, the day that George Floyd's life was taken from us," Mia Wright said.
— BCNN1