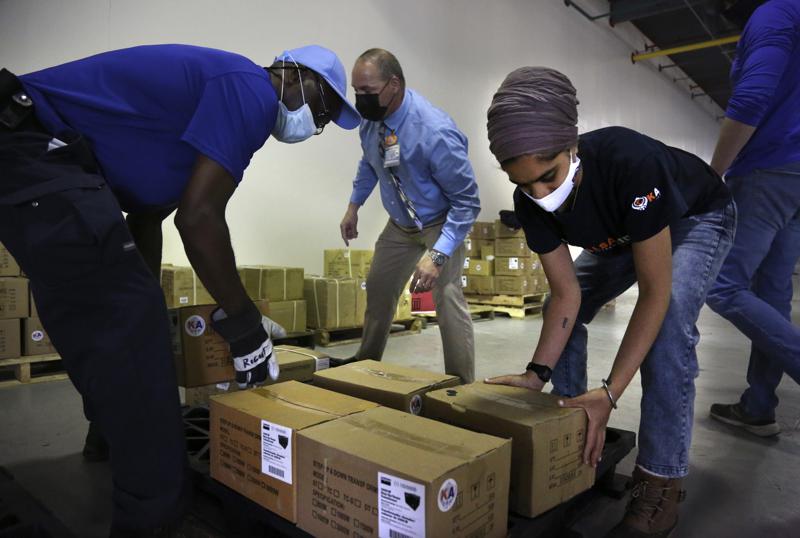 Volunteers of different faiths have come together to support India during its time of need. Thus far, they have collected hundreds of oxygen concentrators and electrical transformers to ship to overwhelmed Indian hospitals. They have also raised millions to take care of the daily needs of the Indian citizens. These volunteers have gathered in prayer for spiritual support for the Asian nation.
Who best to help direct this effort than Manzoor Ghori, executive director of the California-based Indian Muslim Relief and Charities who has had five loved ones, including two nephews to die in India from COVID-19. For him, "it is a personal tragedy" as well. Ghori's organization has donated more than $1 million for purposes including supporting teachers and providing families with thousands of medical kits and more than 300,000 meals.
Kashyap Patel, an Atlanta-based physician, also has personal stake in the pandemic with about a dozen members of his extended family in India contracting the virus. His 73-year-old uncle died after contracting virus. Patel volunteers for the North America branch of the BAPS Swaminarayan Sanstha Hindu organization, which has provided 250 oxygen concentrators and several hundred thousand dollars in COVID-19 relief to help with India's overwhelmed health system thus far.
The U.S. branch of Khalsa Aid, a U.K.-based Sikh humanitarian organization, is sending another 500 concentrators and 500 electrical transformers this week to New Delhi.
Workers busily packed, sorted and labeled dozens of boxes containing transformers at New York Long Island warehouse.
The Hindu Temple Society of North America has so far donated more than $50,000 to the India Development and Relief Fund in Washington, D.C., for concentrators and other medical needs.
The American Jewish Joint Distribution Committee has sent ventilators to hospitals in Mumbai and Ahmedabad and personal protective equipment to rural communities. It is also recruiting U.S. and Israeli intensive-care doctors and nurses for a telemedicine training program.
Individuals tied to India have also made significant contributions to this effort.
— BCNN1