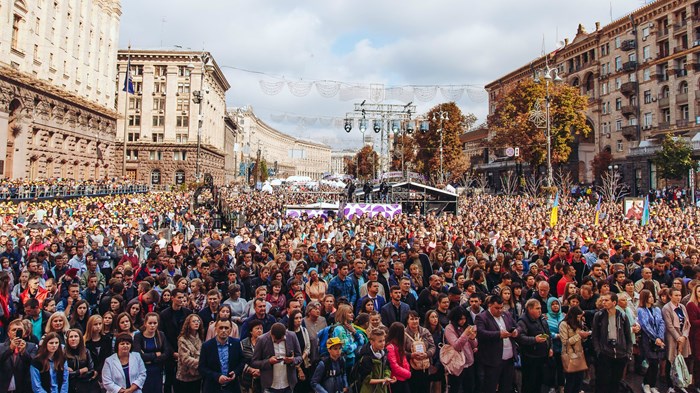 Like many in America, evangelicals in Ukraine feel under siege.
It may be why people are starting to elect them—in record numbers.
"Ukraine has become the epicenter of a global spiritual battle," said Pavel Unguryan, coordinator of Ukraine's National Prayer Breakfast.
"Today, as never before, our nation needs unity, peace, and the authority of God's Word."
Their perceived threats are coming from all directions.
From the east, Russia recently amassed 100,000 soldiers on the border.
From the west, the European Union pushes LGBT ideology.
And from within, corruption is rampant.
On each issue, evangelicals align well with Ukrainian voters.
"The shortage of good leaders is so intense, parties are starting to recruit in the churches," said Unguryan. "Honest and responsible politicians are easiest to find there."
Last October, more than 500 evangelicals were elected to all levels of government. One even heads a major city—Rivne, in western Ukraine—as mayor.
With evangelicals comprising only 2 percent of Ukraine's 40 million people, it is a significant achievement.
Click here to read more.
Source: Christianity Today