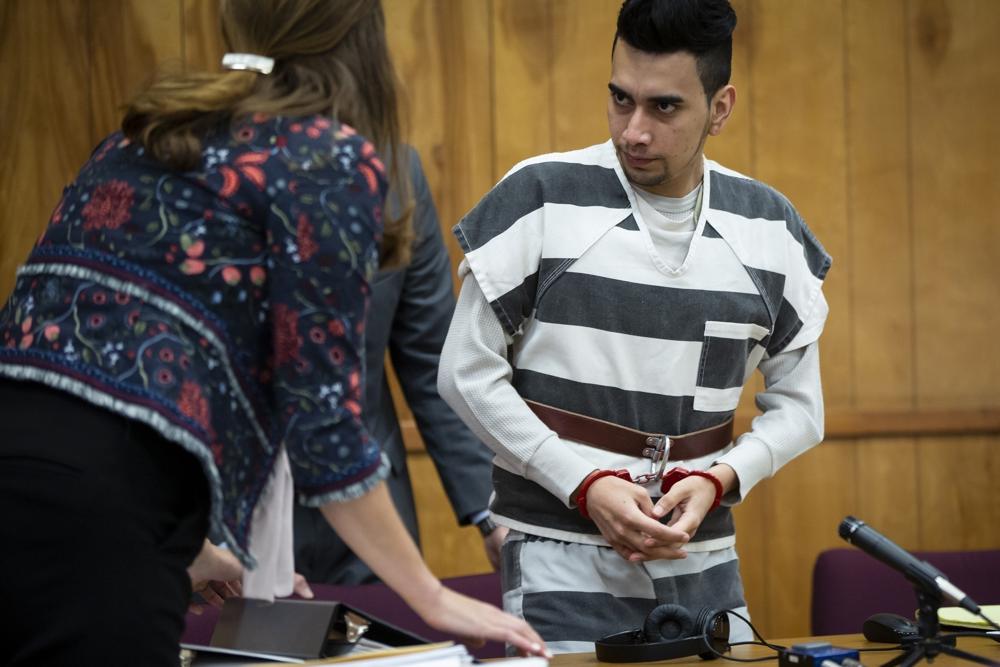 Giving Cristhian Bahena Rivera, the Mexican farmhand charged in the fatal stabbing of University of Iowa student Mollie Tibbetts, a fair trial is not going to be an easy one considering the extraordinary circumstances of the case, legal experts say.
Hours after a lengthy interrogation, investigators say Rivera, who originally denied having anything to do with Tibbetts' death, confessed to approaching Tibbetts as she ran, killing her in a panic after she threatened to call police and hiding her body in a cornfield. He allegedly led police to the body, which had been buried underneath leaves. DNA testing on blood found in the trunk of Rivera's vehicle showed it was a match for Tibbetts.
Police picked up Rivera at the dairy farm where he worked a month after Tibbetts' disappearance after gaining possession of surveillance video showing a dark Chevy Malibu circling Tibbetts as she took her routine run. He was later spotted in town driving the Chevy Malibu.
Rivera has several things that could work against him: he came to the U.S. illegally as a teenager; prospective jurors who admit to bias against non-citizens; Trump's description of Rivera as "illegal alien" who came from Mexico to kill "an incredible, beautiful young woman."
"This case has a double-edged problem with picking fair and impartial jurors. They can be overcome, but they are problems," said former federal judge Mark Bennett, now a law professor at Drake University in Des Moines.
If convicted, Rivera faces life in prison without parole.
— BCNN1