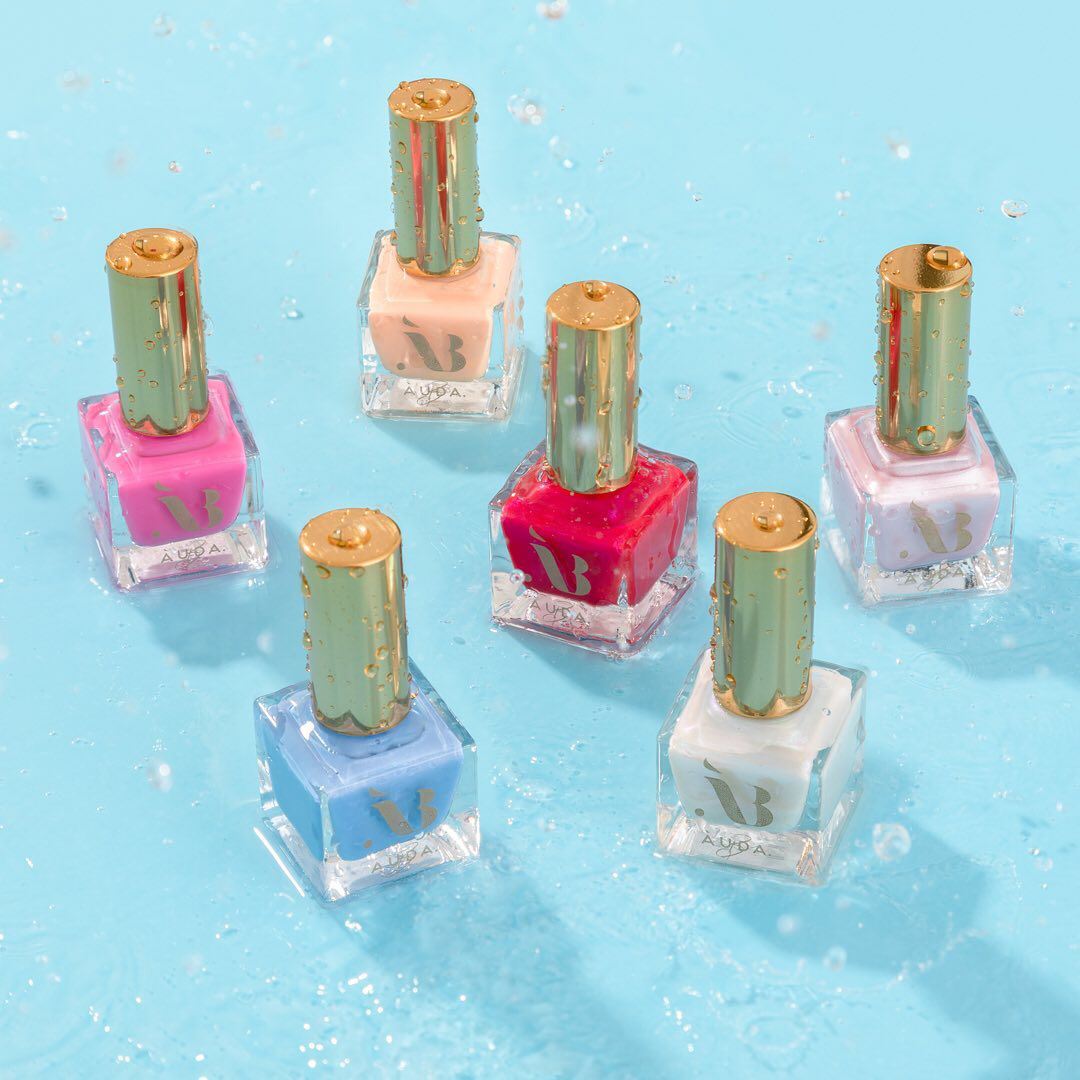 Nail polish brand Àuda.B recently launched at luxury department store chain Nordstrom. This is the first Black-owned vegan nail polish brand to partner with the department store. The gel-like nail lacquer is also 10-free, gluten-free, and PETA-certified.
Nordstrom carries 17 of Àuda.B's best-selling colors ($18 each) curated specifically for Nordstrom, with color names such as #Blackgirlmagic, Bad Girls Shut It Down, Front Row, and Rich Boss Lady. The brand also offers its Jetsetter Nail Polish Top Coat ($20) and Glam Nail Care Kit ($125) featuring five essential polishes including the top coat, base coat, cuticle oil, and two neutral polish colors. The products are available through the Nordstrom website by searching "Auda.B" or "nail lacquer."
"Our partnership with Nordstrom is a monumental moment for the company. This opportunity allows the multifaceted beauty enthusiast to experience luxury non-toxic nail lacquer with inclusive shade offerings and superior pigments for all skin tones," Àuda.B founder and CEO Samara Walker said. "Nordstrom's values and mission to diversity aligns with our core customer by providing an experience for all customers at every touch point of their beauty experience."
Click here to read more.
SOURCE: VegNews, Nicole Axworthy